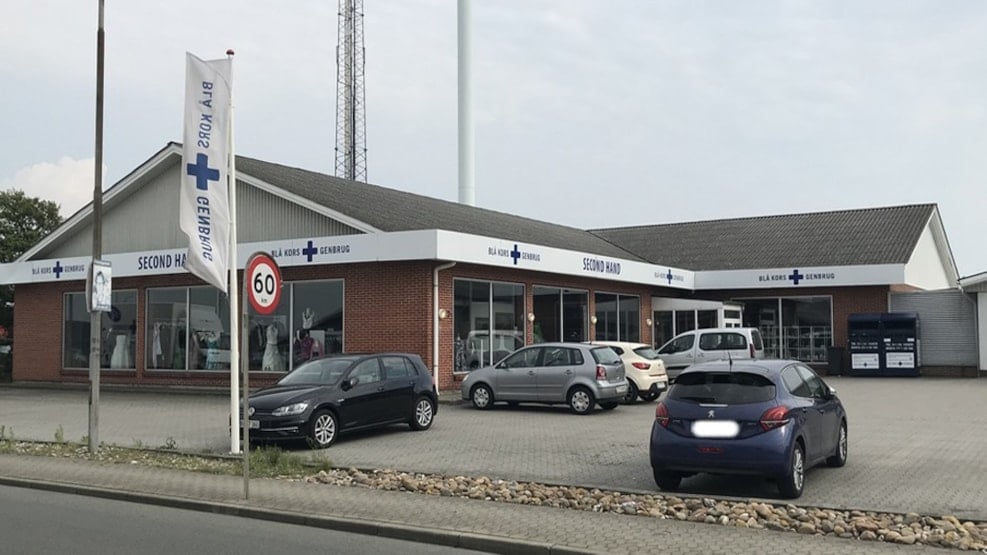 Blå Kors thrift shop Esbjerg
At Blå Kors thrift shop in Esbjerg has a large selection of recycled items for the whole family. The store is around 1,000 m2 and there is ample opportunity to go on a treasure hunt for good finds at good prices.
At Blå Kors thrift shop in Esbjerg, you will find a selection of men's, women's and children's clothing, kitchenware, porcelain, books, ornaments and much more. The store always has some good novels on the shelf if you have forgotten your holiday book at home, or you might need an extra warm jacket for walks by the water. Blå Kors thrift shop tries to have an assortment in the store for customers who are holidaying on the west coast. And it offers you plenty of opportunities to go treasure hunting for special bargains.
When you shop at Blå Kors Recycling, you are helping to support the work of Blå Kors Denmark. Blå Kors Denmark helps people who are homeless, lonely, mentally vulnerable, poor or substance abusers, and their relatives.