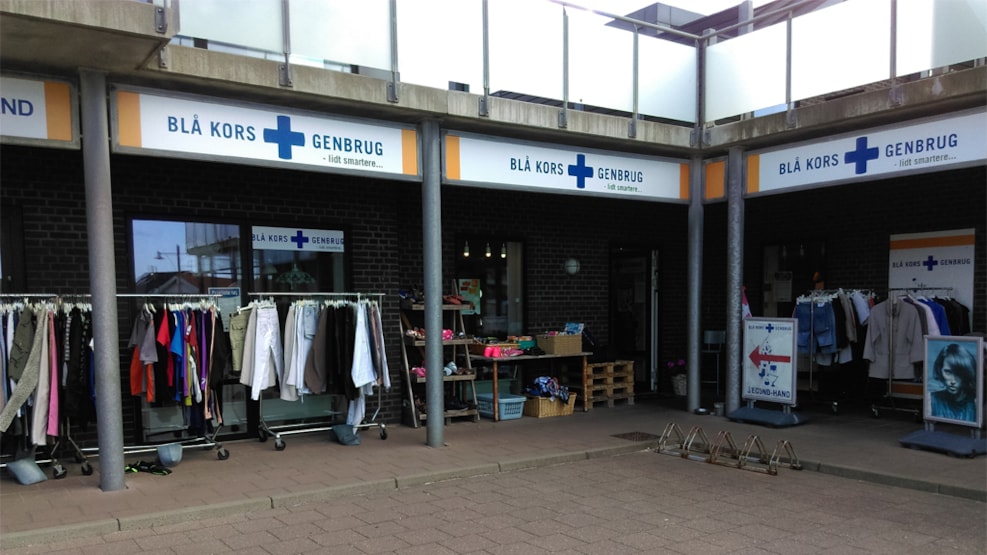 Blå Kors thrift shop Søndervig
Blå Kors has a small but very exciting second-hand shop in Søndervig. Blå Kors is all about quality and cosy interior design. At first glance, you may not even realise that you have entered a second-hand shop. The shop is located in the heart of Søndervig and is open seven days a week.
At Blå Kors thrift shop in Søndervig you will find the best in recycling. The shop sells clothes for the whole family, and if you need something to cosy up with at home, you can also find it here. In the event that you get to the summer cottage without towels and bed linen, you will also find it in the shop. It is of course freshly washed and ready to use. Or maybe you can use a good novel to relax? Blå Kors tries to maintain a wide assortment in Danish, German and English. The shop fills up with new products every day and takes pride in providing customers with good service.