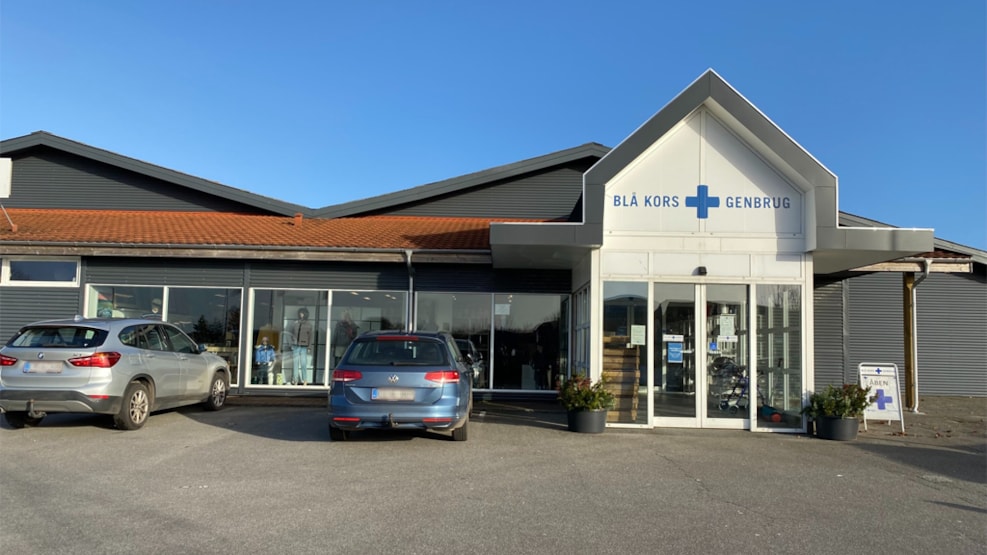 Blå Kors thrift shop Varde
Blå Kors thrift shop Varde offers an exciting recycling experience. The shop is nearly 1000 m2 in area and there is a large selection for children and adults, women and men. There is free parking in front of the shop.
Welcome to Blå Kors' large, beautiful second-hand shop in Varde. Here you will find a large selection of good recycled products. The store has clothes, furniture, electronics, lamps, books, toys, kitchen items, hardware, home textiles and much more. Blå Kors takes pride in serving its customers in the best possible way and always makes sure to have a good selection and affordable prices. Blå Kors fills up with new products every day and who knows, perhaps they have just the right thing for you.
When you shop at Blå Kors Recycling, you are helping to support the work of Blå Kors Denmark. Blå Kors Denmark helps people who are homeless, lonely, mentally vulnerable, poor or substance abusers, and their relatives.