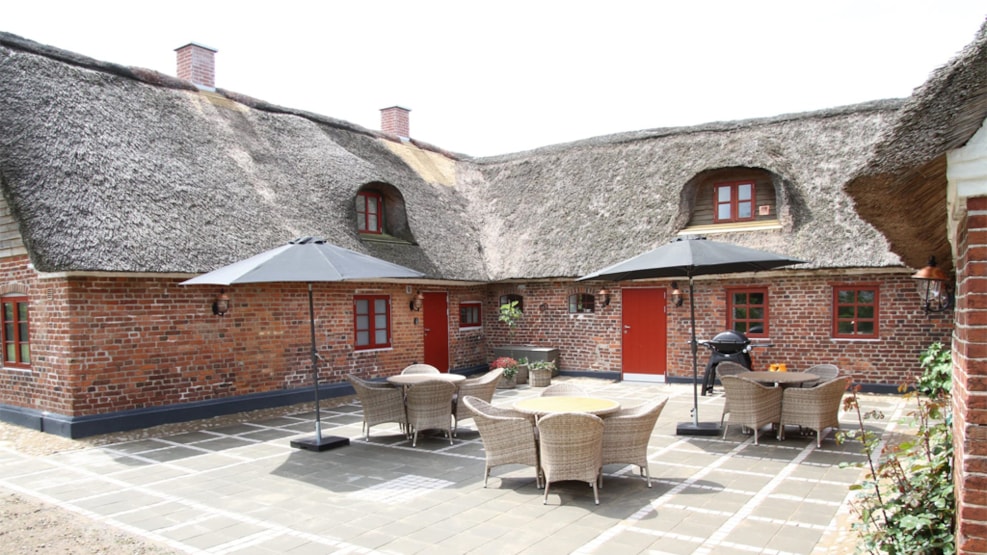 Blåbjerggaard
Set in scenic surroundings close to Henneby – and not far from either Henne Strand or the North Sea – sits this unique, three-wing farmhouse which goes by the name of Blåbjerggaard. The farmhouse can accommodate up to 34 overnight guests around its charming courtyard garden.
The property even features a large terrace with an outdoor jacuzzi in the garden as well as a petanque court. Combined with its modern kitchen, dining and living facilities, these features make Blåbjerggaard the perfect setting for a holiday or for celebrating one of life's big events. Blåbjerggaard has been fully renovated and now also features five modern apartments adjacent to the original building.
The property is a real gem with stylish furnishings and exquisite facilities where no detail has been overlooked. The large banquet hall features modern AV equipment while the authentic lounge and the outdoor spaces offer ample opportunity to relax or to hold team meetings.