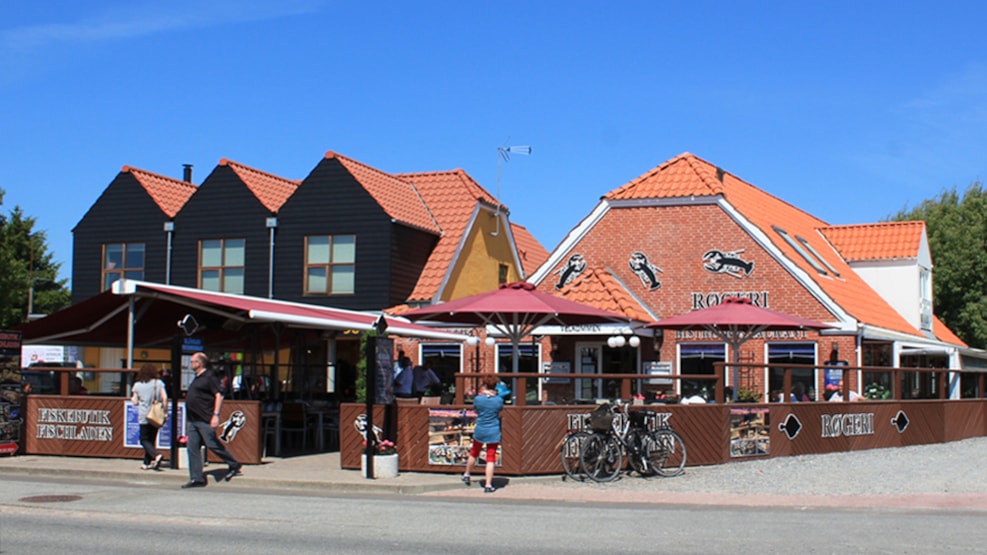 Blåvand Seafood Restaurant & Shop
In the middle of Blåvand you will find a lovely seafood restaurant with a fish shop. Here you can always buy fresh fish or enjoy a delicious lunch or dinner.
The menus at Blåvand Fish Restaurant are based on classic seafood dishes, with a few added specialities from distant lands. In the spring and autumn, the renowned large fish buffets are served with all the bounty from the sea.
The fish shop is next to the restaurant. Here you can enjoy all kinds of fish – fresh, marinated and smoked. You can find everything you need to prepare a delicious fish dinner in your own kitchen.