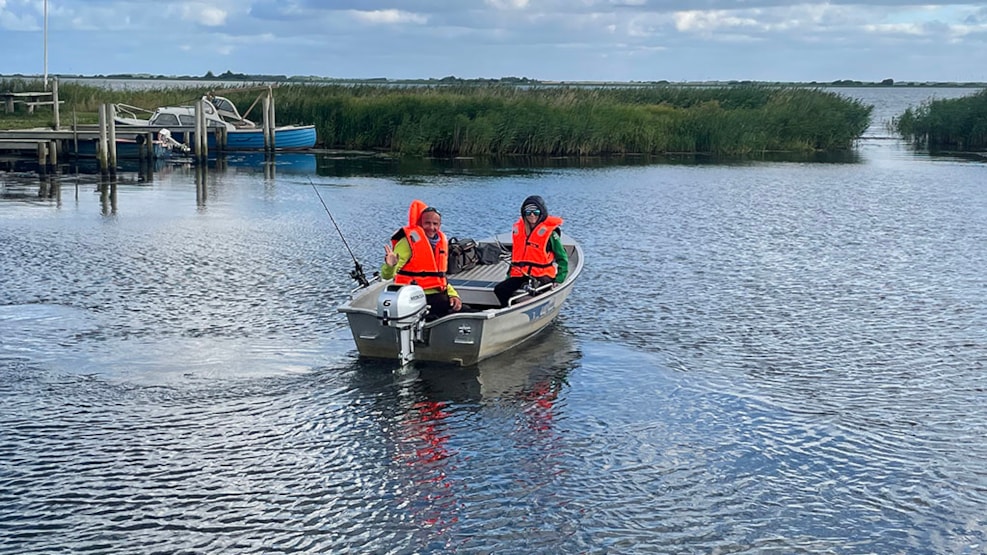 Boat rentals - West Coast Sportfishing
If you're up for exploring the West Jutland waters, here's your chance. These boats can be used for some serious fishing as well as cosy family boat trips.
At West Coast Sportfishing we rent boats and fishing kayaks, which you can sail without a speedboat certificate.
The boats can be delivered to any part of Ringkøbing Skjern municipality, according to your needs. If you prefer to pick up your boat instead, you can do that at Hee or at Lystfiskeren in Hvide Sande.
The following vessels are available:
Linder 440 Fishing with a special design angler platform. It comes with a 6 HK Honda outboard motor.
The Canada Pelican Predator boat, with room for two people, has two seats which can be used for fishing and sightseeing. It comes with a 6 HK Suzuki outboard motor.
The Hobie Pro Angler 12 is a kayak which is designed specifically for fishing. It can be used for sightseeing as well. Two of these kayaks are available. They are mounted with a pedal system, which provides thrust. They are steered with a handle instead of a paddle.

Including life vests.
For more information visit Boat rentals West Coast Sportfishing website.