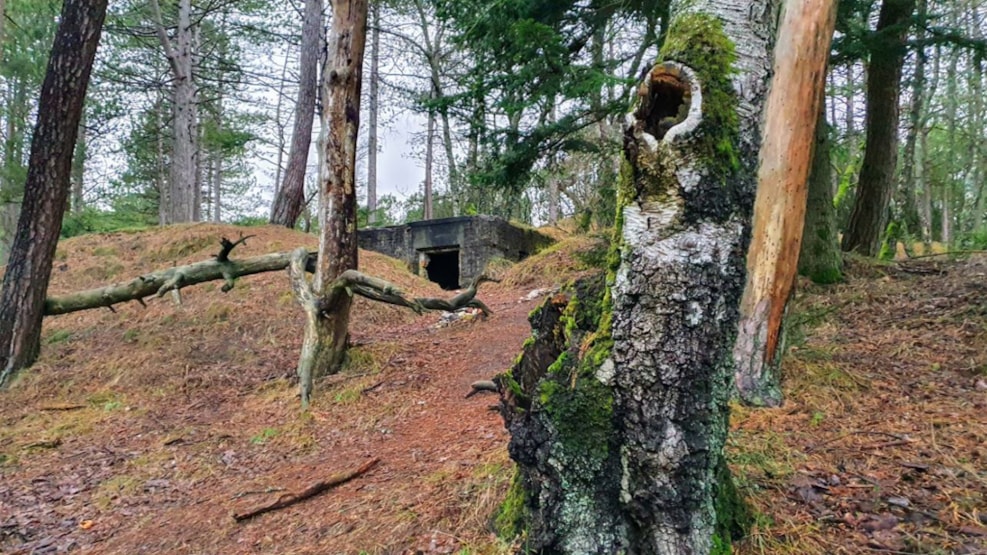 Bordrup-Oksby Dune Plantation
Bordrup Dune Plantation is a beautiful nature area, close to Oksbøl, Blåvand and Vejers. Here, you will find fun activities for your entire family. Go for a spin on your mountain bike, take your dog for a walk, have fun on the forest playground or toast a marshmallow on a bonfire.
At this plantation, you will find a popular MTB trail. Parts of the plantation are wild forest areas, nevertheless with lots of stories from the local area. Especially around the area around Ulfslo, you will find hiking paths, some of them are handicap friendly. There is also a forest playground, a dog friendly forest, a bonfire place, and a simple campsite. Parts of the plantation are used by the Danish military, which means that some areas of the plantation can be closed off.