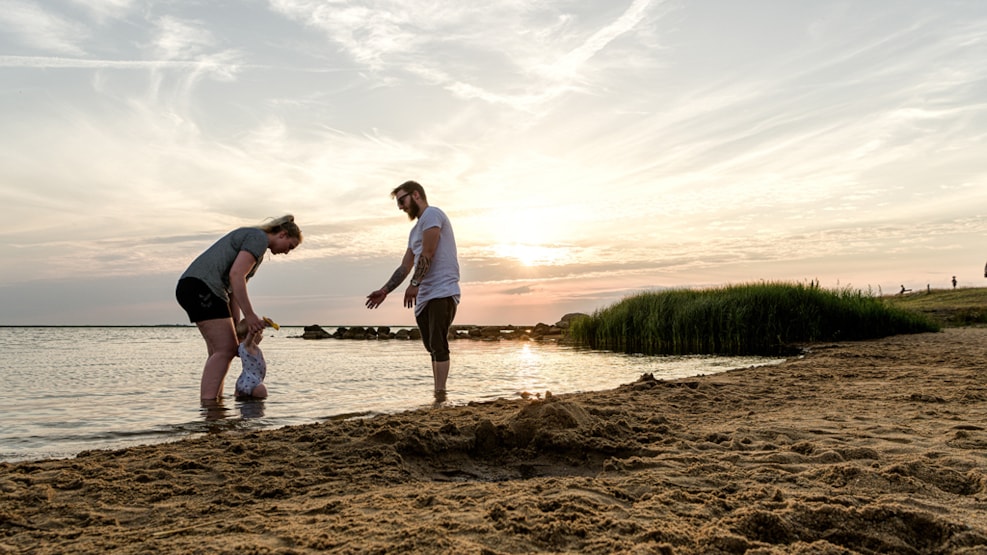 Bork Havn Beach
Bork Havn Strand is the perfect beach, if you want to surf with your friends or spend a lovely day with your family. There is a surf school on this beach, where you can book a course. The water is low and steady, which makes the place well-suited for families with children. 
Bork Havn Strand or Bork Havn Beach is a clean and quiet beach, located near the harbour and Ringkøbing Fjord. Here, you will lay comfortably on the soft grass and sand. You can find parking lots, cafés and restaurants close by.
If you are ready to challenge yourself on the waves, you can find a surfing school and shop at the beach.
Bork Havn Beach is also a great choice for families with young children due to the low water level. There is also a playground nearby.