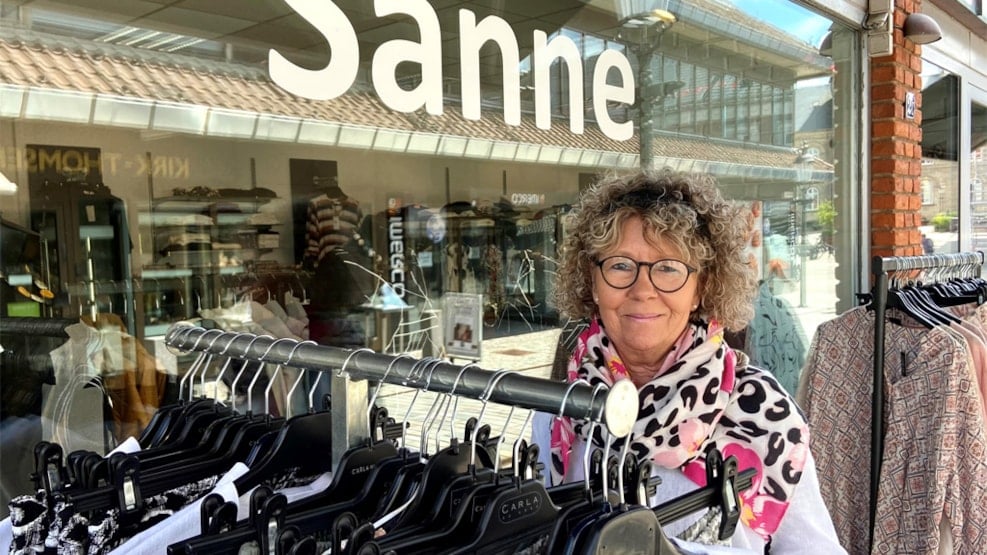 Boutique Sanne
Boutique Sanne is a specialist womenswear store in Varde town centre. If you're looking for a fashion statement that stands out from the crowd, Boutique Sanne definitely has something for you.
Among other things, Boutique Sanne offers a wide range of dresses for every occasion. In the store, you'll be met with support and assistance for finding exactly the clothing style and expression YOU want. Boutique Sanne is happy to advise and help you reimagine your style, so you feel confident and well-dressed for any occasion.
Boutique Sanne only carries high quality brands with a perfect fit – around 2/3 of the store's assortment is made from natural materials like cotton, linen and silk.
In the store you will find a range of gorgeous brands such as: E – Trine Kryger Simonsen – My Soul – Masai – NÜ – Mansted – Soulmate – Isay – Lau Rie and many more – brands you don't see everywhere!
We're here for customers like you – so welcome to Boutique Sanne – we look forward to welcoming you.