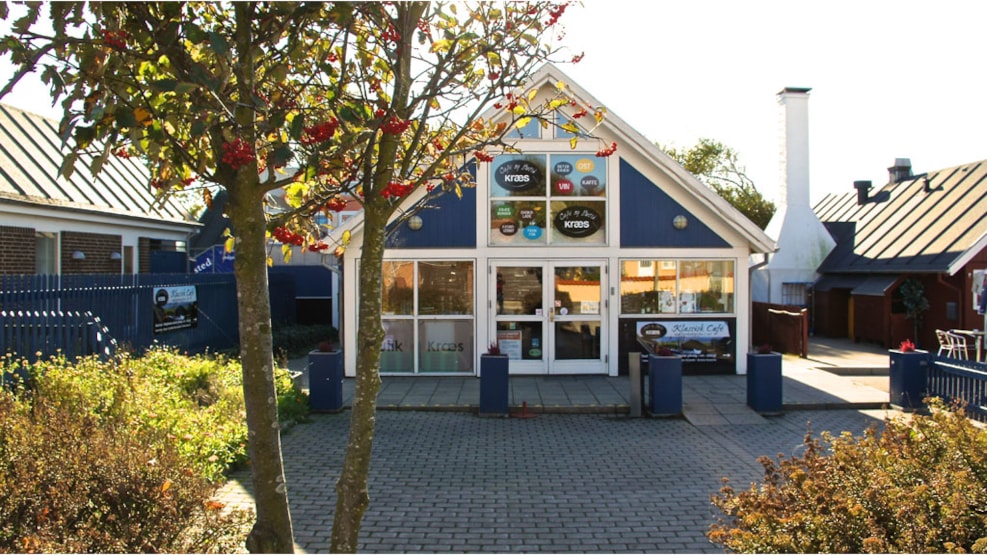 Butik Kræs
At the city's most beautiful view of Ringkøbing Fjord you will find shop Kræs, which is a delightful shop with a large selection of Vin & Kræs. In Butik Kræs you can explore the store's wines, coffees and specialties.
Butik Kræs is a shop with all sorts of delicious specialities at the harbor in Ringkøbing.
Vin & Kræs has the city's leading selection of wine, coffee and tea, homemade chocolate, cheese, delicacies and much more.
In the shop you will find a nice atmosphere.
The delicacies in the store add the finishing touch to your cooking, and are picky about the last detail.
The store has a large selection of cheeses that suit every taste. Here you can put together your own cheese menu or let the shop take care of it all.
In addition, the store also has wines in a class of their own, and the staff will be happy to help you find the right one. In addition to wines, Butik Kræs also has a large selection of exciting spirits such as whiskey, gin and rum. You will also find alcohol-free varieties in Butik Kræs.
The famous "flødeboller" from Frellsen are part of Butik Kræs. Here you will also find other goodies, and Butik Kræs also has a large selection of other sweet things - and the salty snacks, if you are more into it.
Butik Kræs is definitely worth a visit!
Get more information on Butik Kræs website.