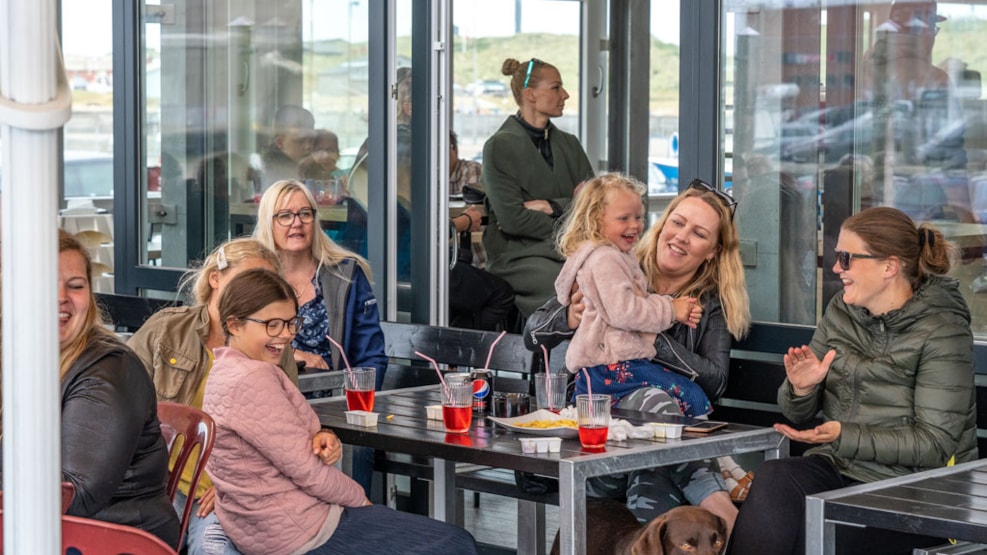 Café Gaflen
Enjoy an ice cream, beer or fish fillet on Café Gaflen in Hvide Sande. The café, which is situated in a new and nice building, has an amazing view to the harbour and the bridge gates.
At Café Gaflen ('The fork' in Danish) you literally can bite into the taste of the Danish West coast. Beef and ice cream from the local farm shop in Houvig. Fish fillet and cod from Hvide Sande. Café Gaflen offers a good glass of wine imported from Germany, or a cold draft beer.
Café Gaflen just moved to a brand new and cool building on the harbor area between the two port gates. The view from Café Gaflen is impressive: you can see the harbor, the entry and the port that paves the way, when ships are going from the fiord side to the ocean side and the other way around.