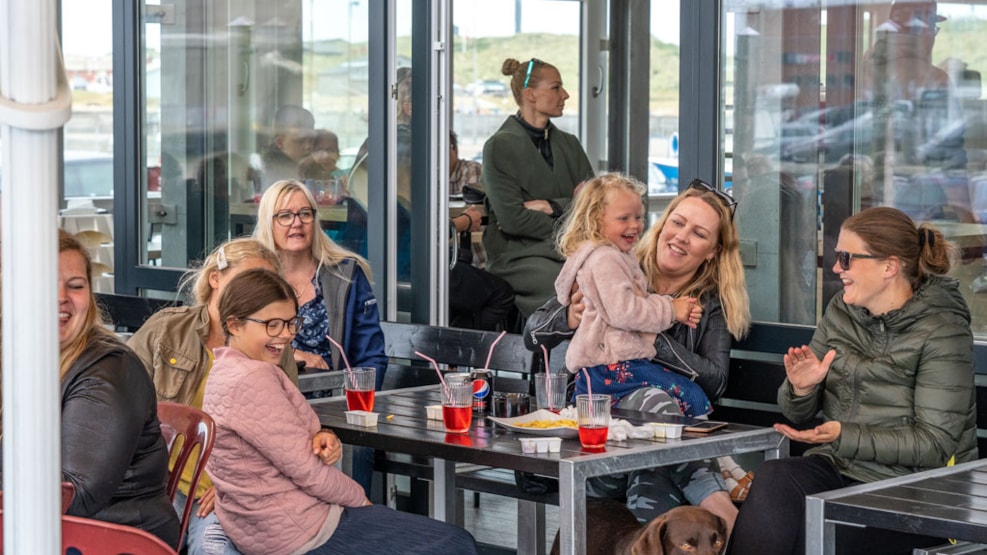 Café Gaflen
Enjoy a soft-serve ice cream, a cold draft beer, or a portion of fish at Café Gaflen in Hvide Sande. The café is located in beautiful premises with a fantastic panoramic view of the harbor and the lock.
At Café Gaflen, we sell the best ingredients we can buy. Flounder fillets and cod from Royal Greenland. We sell world-class ice cream from Kastberg is, which uses the best ingredients such as Danish berries and organic milk and cream from Them Mejeri. Café Gaflen can offer a good glass of wine that we select and import from Germany, or a cold draft beer.
Café Gaflen has beautiful open premises and a unique location on the harbor area between the two locks. From here, you can enjoy the view over the harbor, the entrance, and especially the lock. On the large terrace, there is an unobstructed view when ships move from the fjord side to the sea side and vice versa.