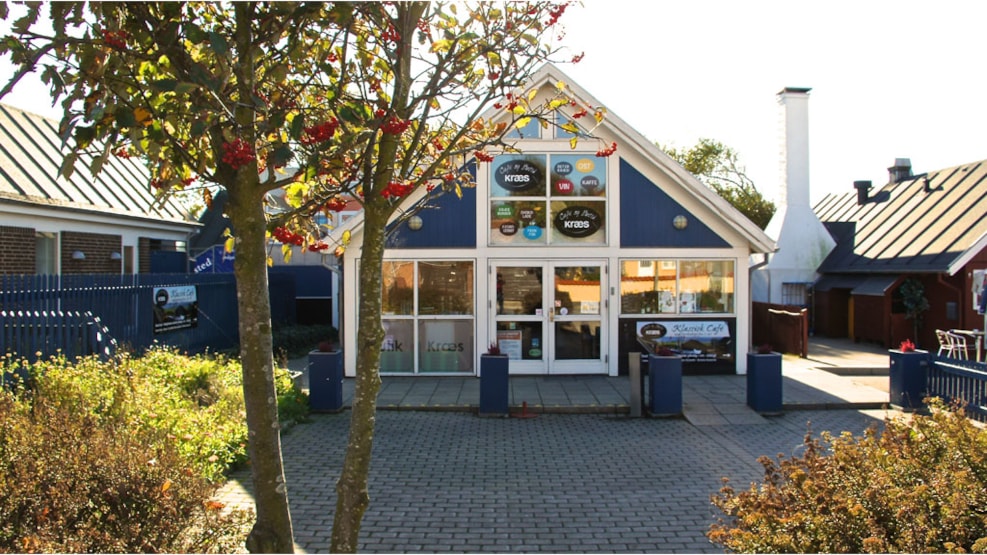 Café Kræs
Café Kræs is a Danish gem situated in Ringkøbing near the fiord. Enjoy a fish plate, a burger or another lovely dish from the menu or take a look at the luxury goods in the store.
Café Kræs is a cozy café and special store in Ringkøbing. Café Kræs is beautifully located in the old ship workshop at the fjord. The magic word at the cafe is KRÆS! Kræs is a Danish word that describes a certain way of caring for something. Kræs for the ingredients, kræs for the many specialties, but most importantly, kræs for the guests. Every day, Café Kræs focus on providing their customers with the best possible experience with delicious food and wine in their café and with advice and guidance to find the right taste in our store. Café Kræs looks forward to "kræse" for you. 

Open all year see more information on www.cafekraes.dk.