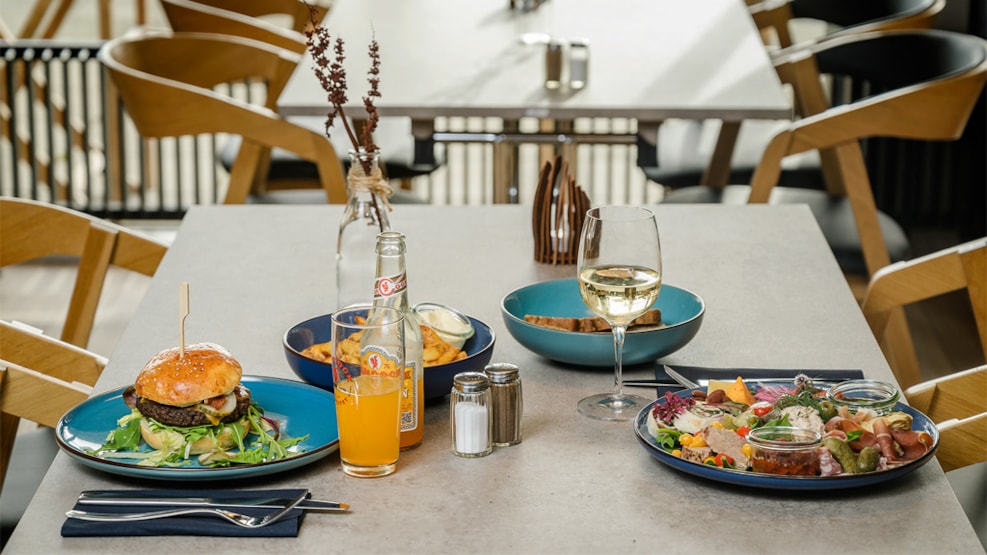 Café La Vista Ringkøbing
Overlooking Ringkøbing Fjord, Café La Vista truly lives up to its name – and offers something for everyone. Serving modern dishes made from scratch and with a passion for good-quality ingredients.
Café La Vista is a cosy spot in Ringkøbing where you will find both friendly service and tasty grub on the menu. The café is located right by Ringkøbing Fjord, making it a great spot to combine with a visit to the area or a walk or a cycle along the water's edge. There is plenty of free parking at the café.
The menu offers brunch, tapas, sandwiches, burgers and desserts, including allergy-friendly, gluten-free, vegetarian and children's dishes.
When the forecast promises warm and sunny weather, there are few better places to be than the outdoor terrace at Café La Vista. Delight your taste buds with some great food or cool down with an ice cream or a soft drink on the terrace – or borrow a blanket and stay close to nature on the large grassy area.
Looking for something fast, simple and delicious? Café La Vista also offers takeaways. You can order from the menu or check out the varied options on offer at the counter.
Café La Vista is open most days for brunch, lunch and dinner. You can check their current opening hours at www.cafelavista.dk.
Café La Vista also hosts different events throughout the year, including live music and gin/beer tastings. So keep an eye on their Facebook page for all the latest: Café La Vista – Ringkøbing.