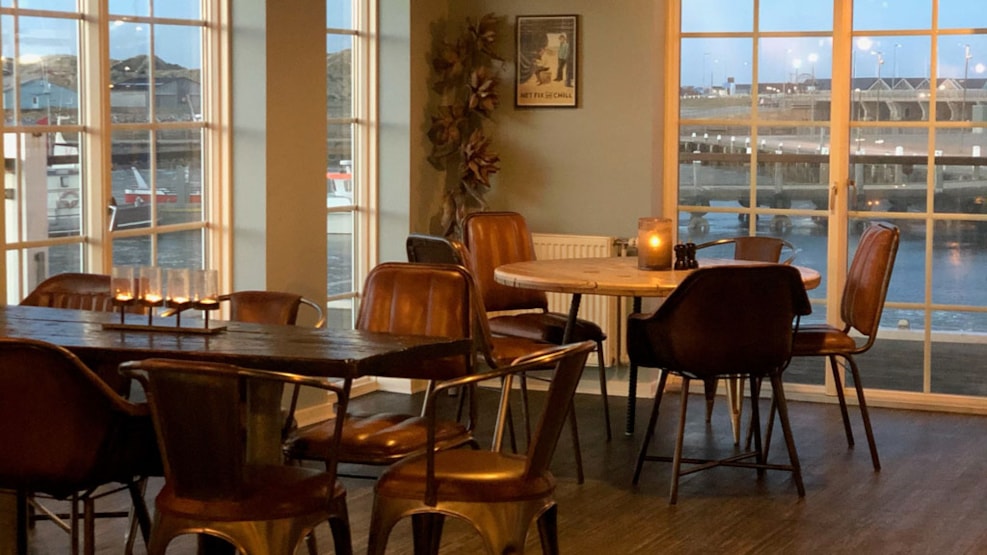 Café Marina
On the harbour in Hvide Sande, you can enjoy amazing burgers, salads, and fish meals on Café Marina. The lovely café has one of the best views in town. Perfect for a nice lunch or dinner.
With its two floors, Café Marina has one of the city's most beautiful views right on the quayside. Here you can enjoy the view of the harbor in Hvide Sande and follow the harbor's activities while enjoying good food from the menu. Here is both indoor and outdoor dining and the people in the cafe are constantly working to renew the place - both with new dishes and new activities.
The café has food for the whole family - burgers, fish, salads, spare ribs, vegetarian dishes, children's menus and homemade pancakes. There is the possibility of takeaway. During the summer holidays you can sit on the terrace and enjoy live music.