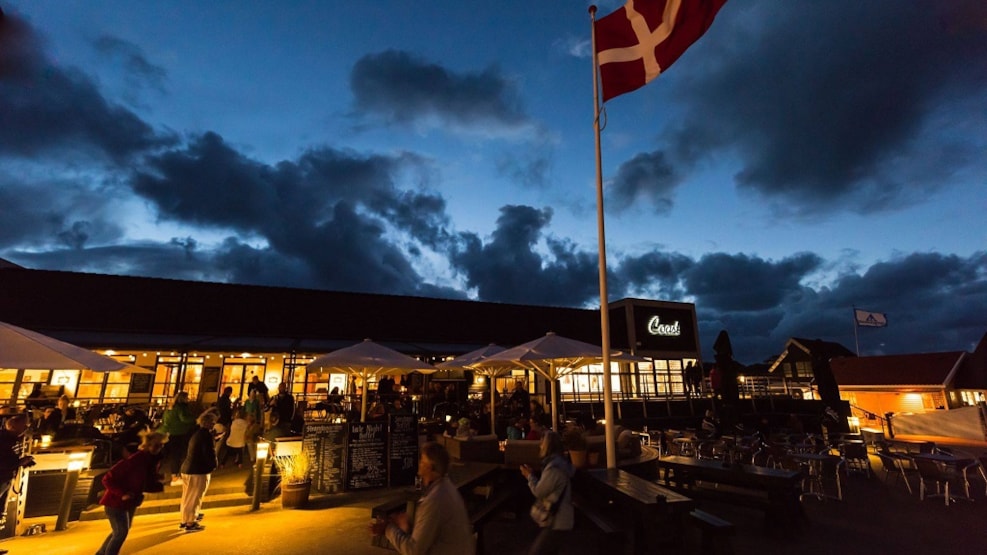 Café & Restaurant Strandgaarden
Café and Restaurant Strandgaarden is a very modern café and restaurant - specialized in fish, shellfish and the very best of the classical Danish kitchen. You can also dine outdoors on the beautiful terrace. 
Strandgaarden is situated in the middle of Henne Strand, near the town square, surrounded by a lovely playground and shops. Strandgaarden offers delicious food for both lunch and dinner. This includes salads, fish plates, meat plates and children's menus.
In the restaurant, there is a sand library, probably the only one I Denmark. Here, sand is exhibited from guests, who has brought the sand from the homes or places they have visited. The sand library is open to receive more sand and will proudly exhibit it.