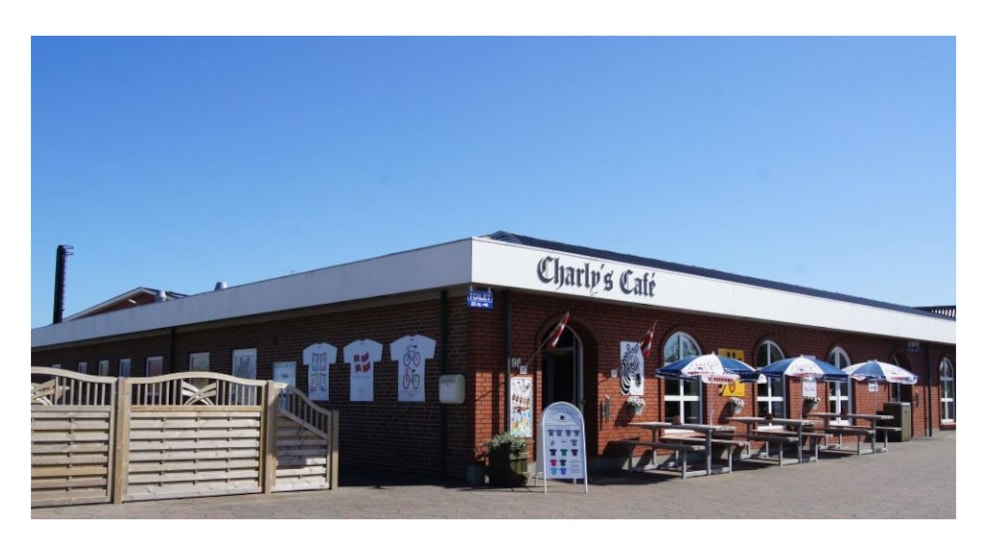 Charly´s Cafe - Galleri Bo Bendixen
After having experienced or created art at Kloster Design, a cup of coffee and a slice of cake. Charly's Café offer delicious coffee, home-baked cake and a selection of hot dishes.
Visit Charly's Cafe in Kloster and enjoy a tasteful cup of coffee and some of the Cafe's homemade cakes or Charly's specialty, a warm, baked apple pie with whipped cream. Charly's Cafe serves also small hot dishes like French fries, chicken nuggets, toast hawaii and more. Come and enjoy some pleasant moments in Charly's Café!

In the same building and through the same entrance as Charly's Café you will find the Gallery Bo Bendixen with a large selection of the famous Danish designer Bo Bendixen. You can buy ee-i-ee-i-o's, small sculptures made from old oil barrels, which are very decorative both indoors or outdoors.