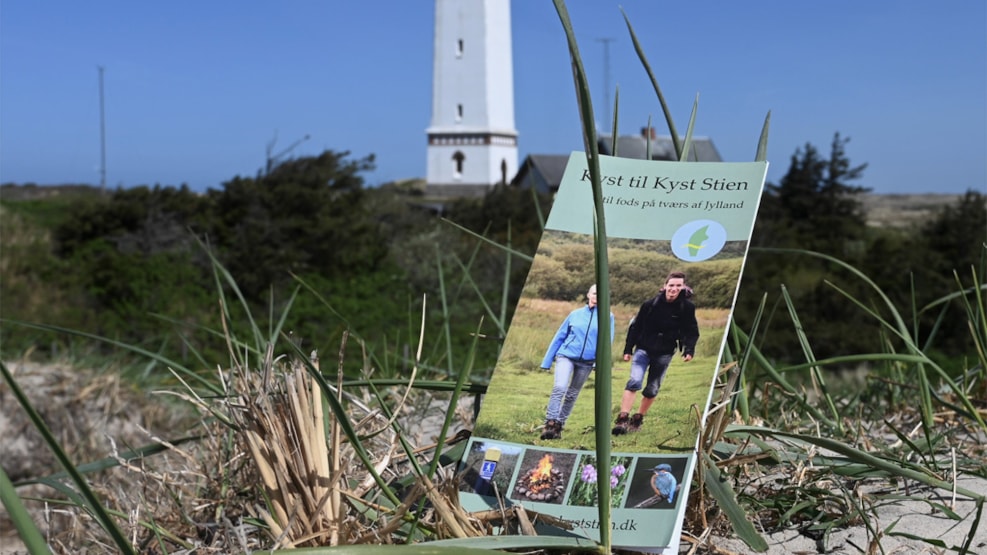 Coast to Coast Trail
Whether you're an experienced hiker who makes the full 130 km trek from Blåvandshuk to Vejle over a few days, or you try your hand at shorter segments and just take the part of the route that you find most interesting, the unique hiking route will leave you with memories that will last a lifetime.
Eliminate the noise and hustle and bustle of everyday life and set out on adventures and savour the beautiful Jutlandic nature. Along the route, you will find a wealth of good accommodation and primitive campsites, so there is something for everyone.
The tour takes you along rivers and streams and offers changing landscapes that serve as memorials of the Ice Age, which 16,000 years ago shaped the landscape we know today. Along the way, agriculture has left its mark where humans have cultivated and cultivated nature. In other places, rivers have once again returned to nature's own winding processes, with ambitious nature restoration projects for the benefit of biodiversity – and the adventurers who set off to discover nature.
The route passes through the charming market town of Varde, which has arisen at a ford on the Varde River. Today, Varde Ådal is part of the Wadden Sea National Park, which is recognised as an UNESCO world heritage site.
However, it is not just that you that you will come to know on the Coast-to-Coast Path. The cultural history is also in evidence. For example, the many Bronze Age mounds, hydro mills, hydro power plants and railways which, as traces in the landscape, testify to a bygone era.
It is particularly recommended to visit some of today's attractions along the route. We can, for example, suggest Blåvandshuk Lighthouse, the Amber Museum in Oksbøl, the Tirpitz exhibition in Blåvand and Tambour's Garden by Karlsgårde Lake.