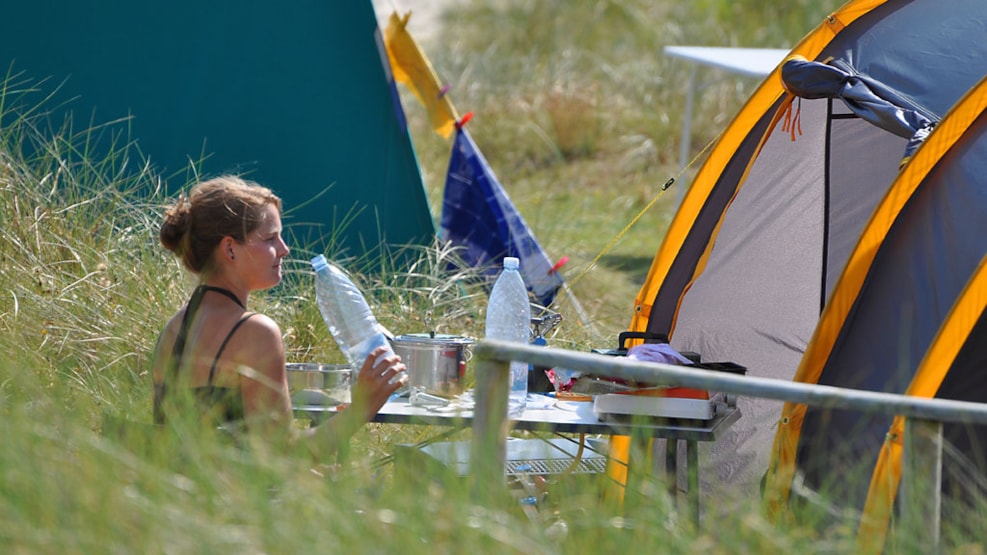 Dancamps Holmsland
You will find Dancamps Holmsland where fjord meets sea – just a stone´s throw from the beach in the first rang of dunes. The site has everything you could wish for – peace and quiet, cultural attractions in the vicinity and the opportunity to enjoy an active holiday. 
The Campsite is right on the West Coat Trail, so if you bring your bike, you will be out in the countryside in no time. You can set course for Hvide Sande and catch your own lunch – fresh fish is just the job. In the afternoon you can visit Ringkøbing, a beautiful old market town will a well-preserved centre and a wide variety of shops. After strolling through the streets, why not enjoy a cold drink at a café. Sitting there in the sun, you can think about all the other things to enjoy – Denmark´s largest nature restoration project on the Skjern River – the Tipperne bird reserve – there is so much to choose from, says the happy hosts at the camping place.
NB Dancamps Holmsland has seasonally limited opening hours and/or is closed off season.
We refer to their website for current opening hours.