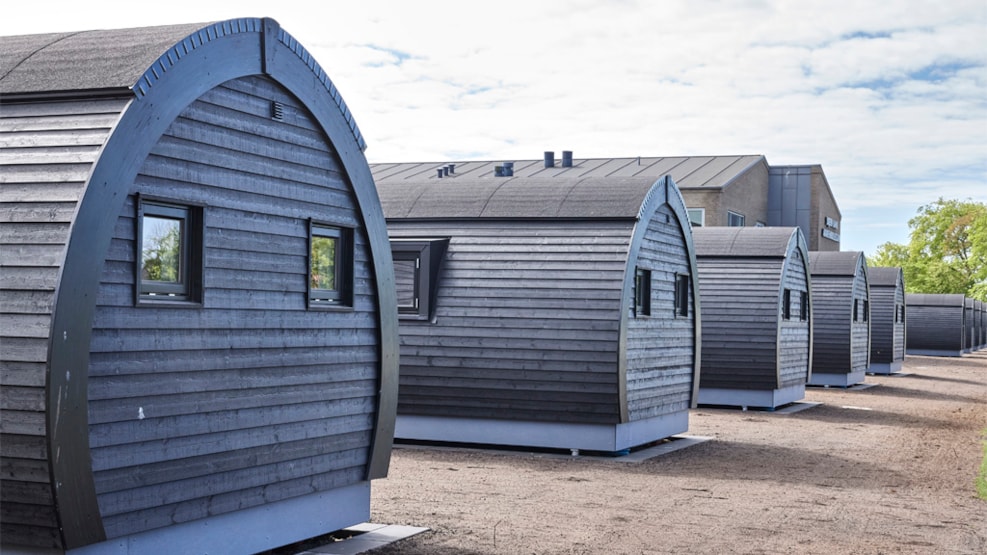 Danhostel Skjern
Danhostel Skjern offers various types of accommodation. Cabins are available for 2 or 6 people, as well as rooms with 4 beds. Whether you are travelling alone or in a larger or smaller group, you can find the right combination at Danhostel Skjern – at an attractive price.
Passing through, on holiday or on a work trip? In Danhostel Skjern you will find the right accommodation to suit you and your group.
Danhostel Skjern has brand-new cabins with room for up to 6 people in each one, or rooms with space for up to 4 people – so whether you are travelling alone or in a group, we can provide accommodation for the exact mix of people.
Danhostel Skjern is located in Ringkøbing-Skjern Kulturcenter, which offers a number of facilities that will make your stay perfect. In Café B, you can eat dinner and enjoy some bowling, play indoor golf, pool and darts – or just relax with an expertly poured draught beer.
There is also access to the fitness center and Skjern Centrum is within walking distance of Danhostel Skjern.