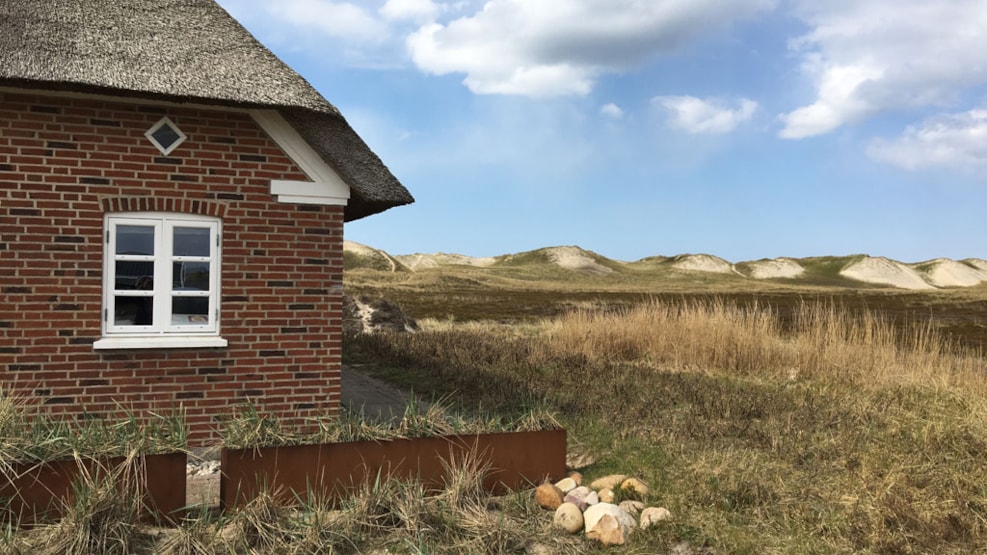 DanWest Årgab
The team of DanWest would love to support you in any possible way to make your dream come true; either if it's advice before travelling or answering your questions locally in one of our offices, where you are always welcome to stop by for exploration hints or anything else, which we can help with. We have the answers!
Team DanWest is always ready to help you making your dreams come true, whether you need advice and help for finding the perfect house, or need questions answered before your departure.
We offer all kinds of accommodation, from smaller holiday homes with saunas to large luxury holiday homes with indoor pools.
You can find out more at: https://www.danwest.dk/
Of course you're also welcome to stop by one of our offices, where we are happy to share from our experiences regarding the local area, events, activities, and much more for your holiday on the Danish West Coast.
Our entire staff live in the local area and therefore know a lot about it. We employ our own service staff, which can move out quickly, if the need arises.
At DanWest we have more than 25 years' experience and it has always been our no 1 priority to have a close cooperation with our guests and to give them the best possible vacation in our wonderful holiday homes close to the Danish coastline.   
At Team DanWest we are looking forward to talking to you and welcoming you to an unforgettable vacation in West Jutland!