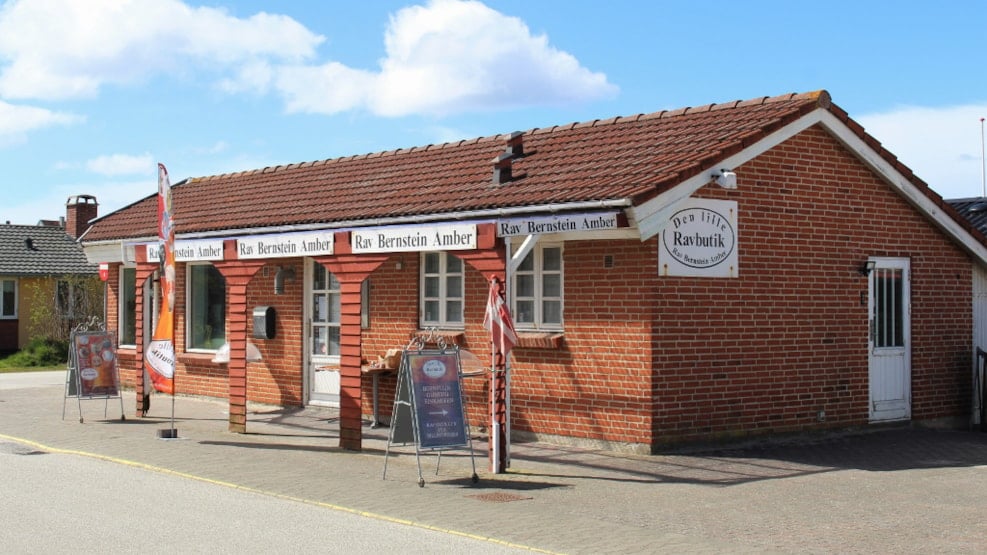 Den lille Ravbutik Henne Strand
Den Lille Ravbutik is definitely worth a visit when you are on vacation in Henne Strand. Here, you will find shinning and beautiful amber jewellery, made from real amber from the ocean. 
Den Lille Ravbutik, Henne Strand
Den Lille Ravbutik in Henne Strand has a large selection of amber jewellery of high quality, sold at excellent prices. Den lille Ravbutik collaborates with the amber workshops, which means that expensive mediating links are avoided. Since 2003, the shop in Henne has been open, and Den Lille Ravbutik has several other amber shops situated along the Danish West coast. The shop in Henne is open all year, but the opening hours may be shorter during the winter, so call the shop before visiting.