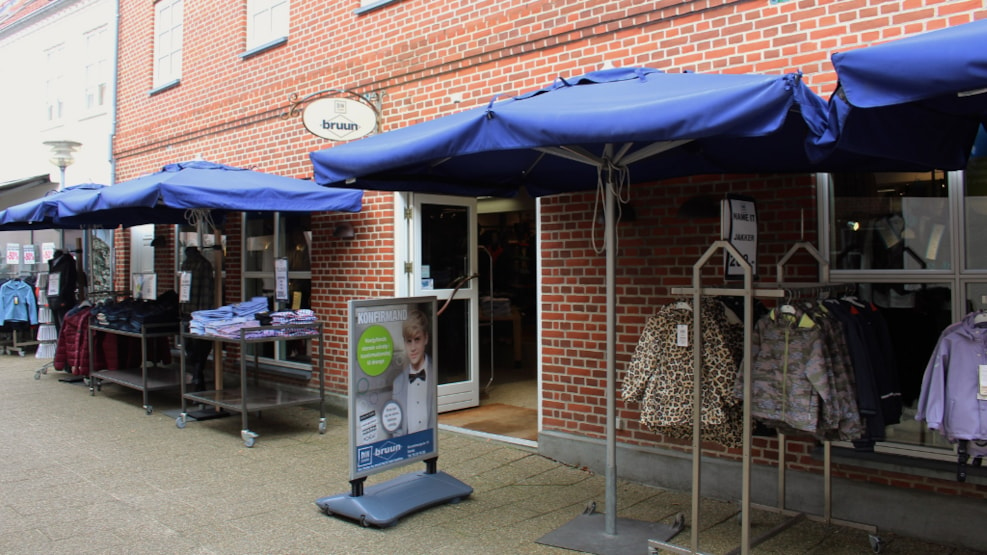 DIN TØJMAND Bruun
Visit Bruun Varde and experience the city's best service. Here you will meet 7 fresh shop assistants who are ready to help you find your new set of clothes. The store has a large selection of children, women and men's clothing.
In 1950, Frederik Bruun started "Varde Beklædningsmagasin" in small premises in Storegade 41. Later, the store moved to larger premises in Kræmmergade 2. Today, the store has 700 m2 and is owned by Steffen Knudsen.
In the Shop you will meet 7 top-ready shop assistants who are ready to give you the best service in town.
The staff is competent and has many years of experience. The store takes pride in providing a professional and personal service.
The staff is always ready to guide you, so you can hopefully find exactly what you are looking for - every time. If you need help or service, the store's staff will do their best to comply with your wishes.
Bruun Varde offers a huge but good selection of clothes for children, ladies and men. You will find both Din Tøjmand's own brand as well as many other and well-known brands. In the shop you are guaranteed to find clothes for everyday and party.
Visit Bruun Varde and get inspiration for your next purchase.