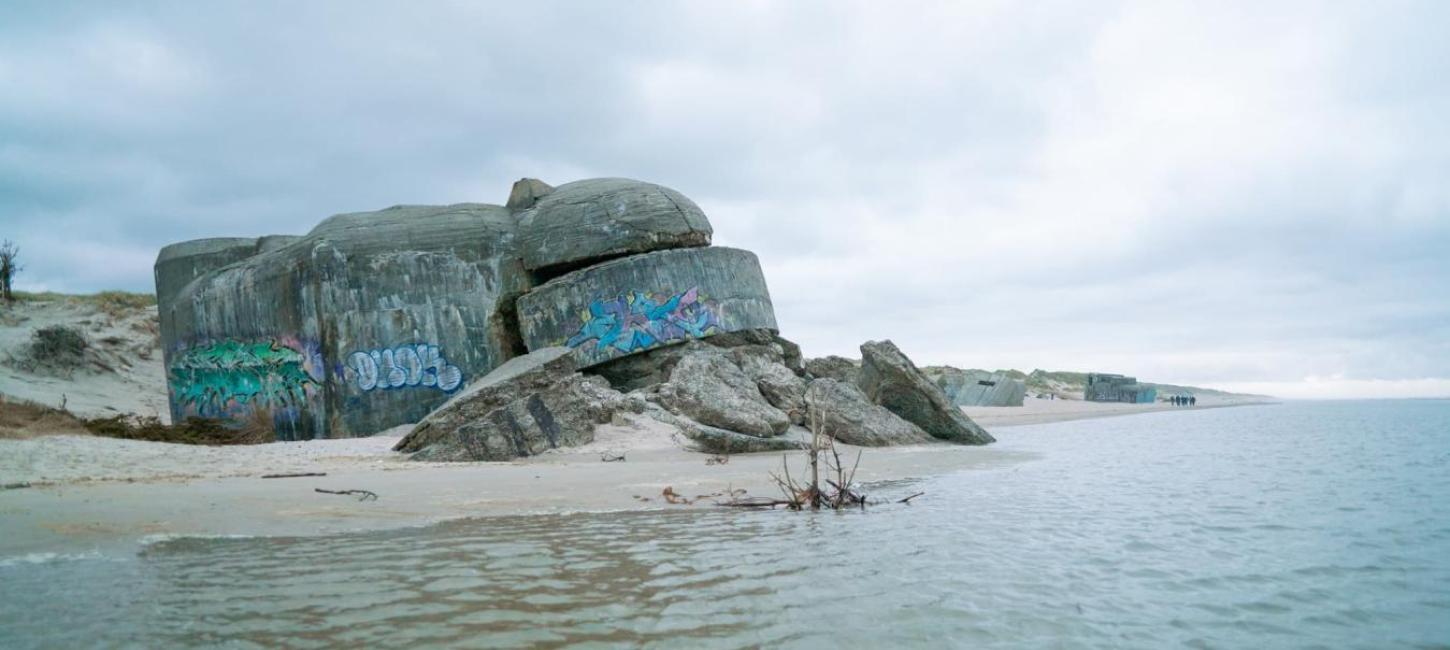 Discover Houvig Fæstningen
Photo:
Historieguiden Vestkysten
You will find many opportunities for guided tours in the bunkers at the North Sea. 
3.8 km north of Søndervig is one of the most important German fortifications in Denmark from the 2nd World War. It consists of 50 bunkers and approx. 50 other concrete installations which were used as part of the German Atlantic Wall with cannons, anti-aircraft – and machine gun bunkers etc. Around the fortification were also large minefields and barbed-wire entanglements.
Ringkøbing-Skjern Museum and Historieguiden by Anne-Louise Hyldal arranges guided tours to the fortification every season of the year.