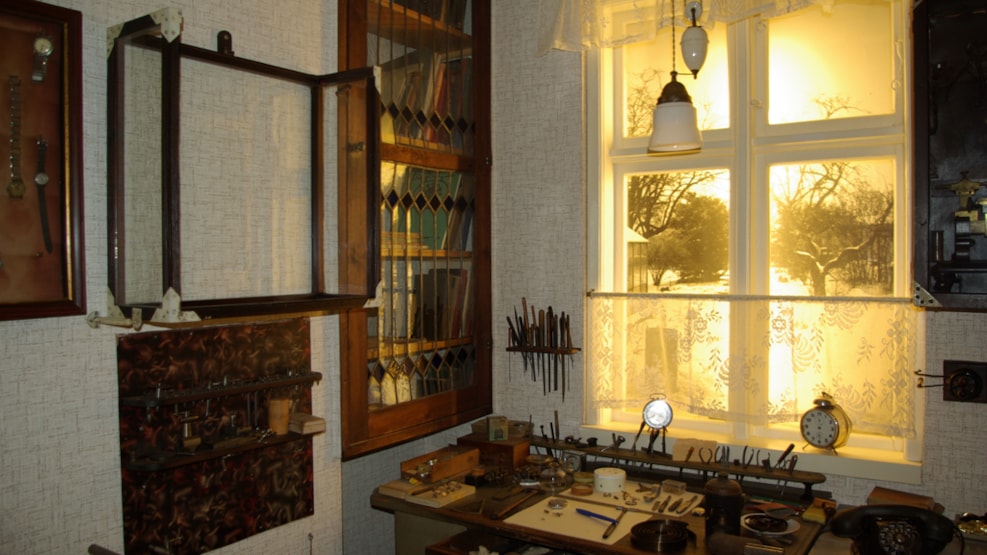 Dit Museum Ølgod
Dit Museum Ølgod tells the story of Danish agriculture.
Here you can experience the development from poor heath farmer to democratic modern farmer.

It is also possible to experience the station town streets, people and shops.
The 600m2 exhibition in the Culture House displays what the museum has collected, registered and preserved over the past 55 years from the Ølgod district´s history in the period 1850 - 1900.
Emphasi has been placed on showing the simple tools from agriculture, housekeeping and trades in the pre-industrial agricultural community. The exhibition also attempts to illustrate the relationship between people, tools and agriculture. The exhibition´s focal point is the history of the cooperative movement, including the establishment of Hjedding, Denmark´s first cooperative dairy.
Entrance is free. At the museums entrace you will find a sign with a phonenumber. Call the number and ascertain the password for the entrance. No additional calling fees charged.