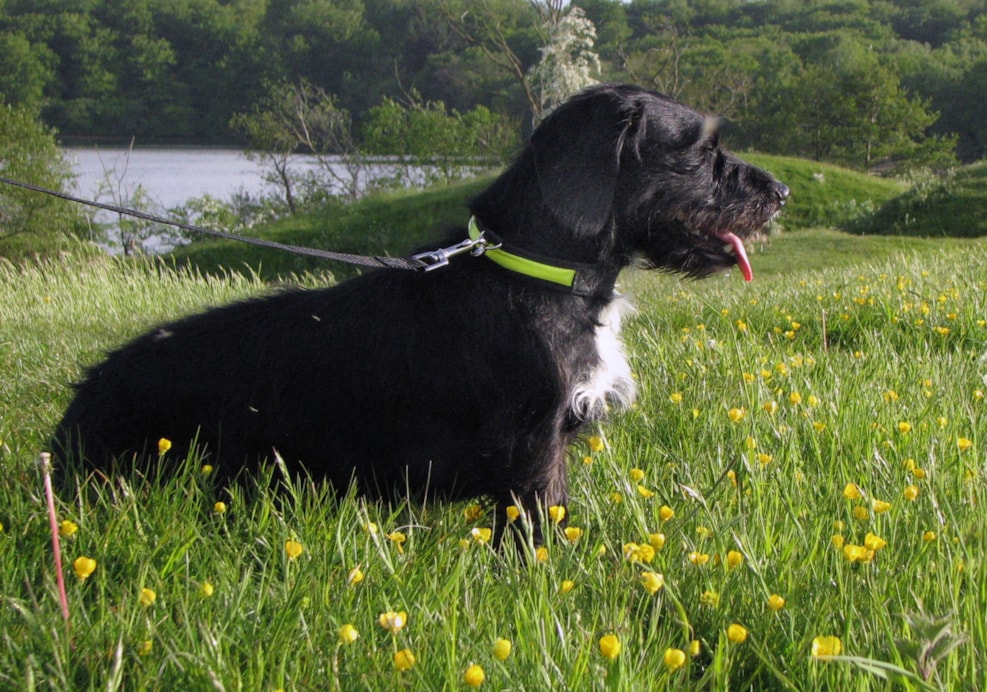 The Dog Meadow by the River Skjern Å
Cozy fenced dog forest connected to Skjern town. Here it is possible to go for some good long walks and enjoy the beautiful scenery.
In Skjern Meadow close to Skjern boat harbor, you find a 3.5 acre fenced and Dog Friendly Forest. Turn left before the water when you come at Petersmindevej from Birkvej. The dog forest is connected to Skjern town with trail systems, why it is possible to go on some good long walks.