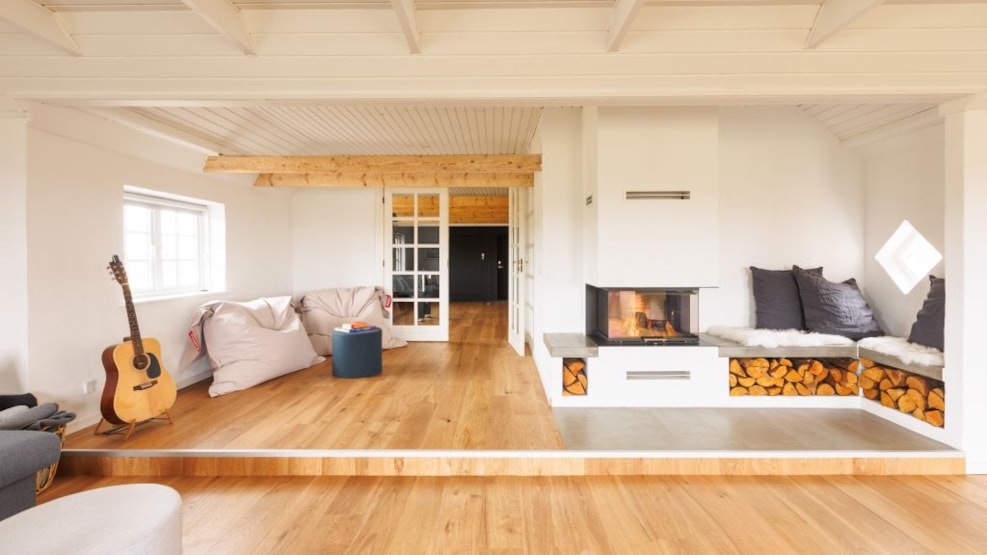 Drivethru Surfcamps Bed & Breakfast Hvide Sande
Spend the night in an old, Danish farmhouse in beautiful nature surroundings. At Drivethru Surfcamps Bed & Breakfast Hvide Sande, you can sleep at the cozy Bed & Breakfast. Afterwards, you can jump into the waves of the North Sea.
Welcome to Hvide Sande Surfcamp, a charming 200-year-old Danish dune farm with red brick and thatched roof. There is room for 20 guests in double and shared rooms, some with en-suite bathrooms, others share two fully equipped bathrooms with showers. The historic farmhouse has spacious common areas, including a sitting area by the fireplace, a guest kitchen, a dining room for communal meals and a lounge with billiards, darts and table football. In the large garden facing the fjord, there is a beautiful terrace, a barrel sauna, a hot tub and a cosy fire pit. In addition, there is a spacious yoga room in the northern part of the courtyard, which can also be used for exercise and meditation.