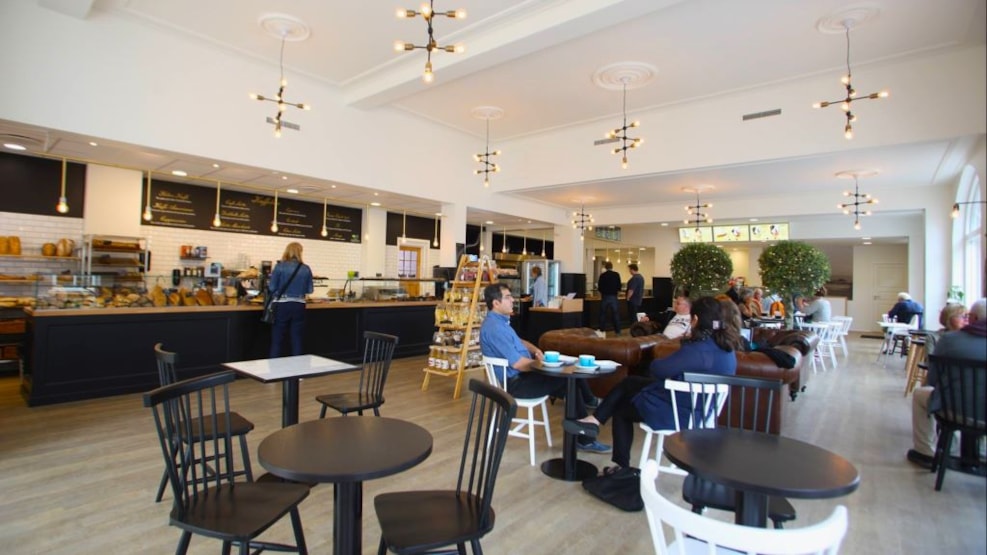 Ejvinds Backery Ringkøbing
Welcome to Ejvinds Bakery in Ringkøbing - Here you will find a wide selection of baked goods and confectionery made from honest, local, and renowned ingredients.
At Ejvinds Bakery, you will discover a wide range of freshly baked goods, ranging from bread to pastries. What sets our products apart is our dedication to using honest, local, and highly regarded ingredients. We take pride in sourcing our raw materials from nearby sources, ensuring that the products we create are not only delicious but also celebrate the flavors and quality of the region.
In addition to the bakery, you can also visit Ejvinds Café, where you can enjoy a cup of coffee in a cozy setting.
Ejvinds Café is the perfect companion to our bakery and offers a warm and inviting atmosphere where you can relax and savor a cup of freshly brewed coffee. The café provides a welcoming environment where you can take a break, chat with friends, or simply enjoy some quality time alone.