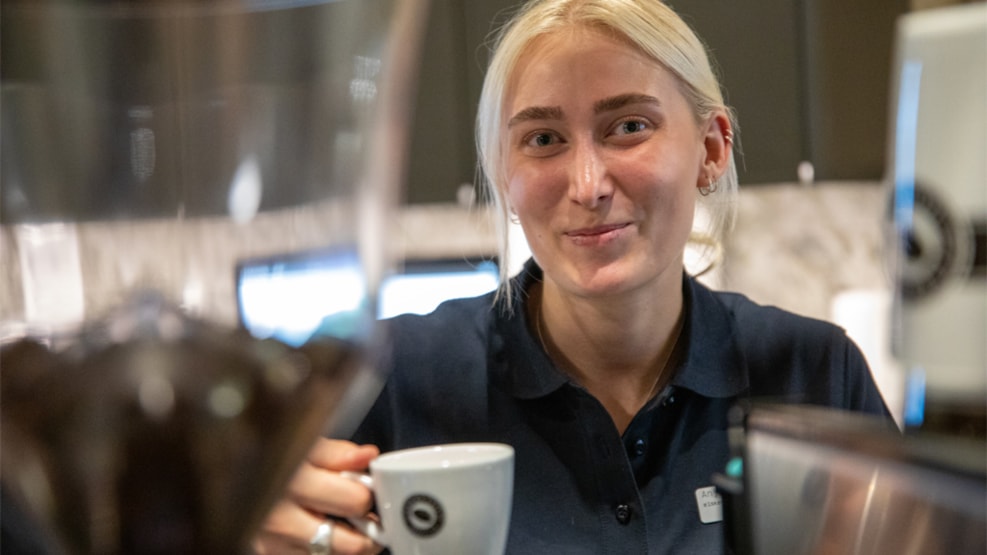 Espresso House
In the Square at Lalandia in Søndervig you'll find Espresso House and the wonderful smell of freshly brewed coffee. This café coffee in various, intriguing flavours, hot chocolate and cold drinks. Enjoy it in the café or take your coffee to go.
We brew the coffee while you wait, so you always get fresh flavour and high quality. The coffee is based on our own espresso, which is full-bodied and rich.
If you'd prefer a different hot drink, we also serve a hot chocolate based on melted chocolate from Sv. Michelsen or our popular Chai Latte with cinnamon. You can also find your favourite among our delicious organic teas.
For warm days we have a selection of cold drinks – you can enjoy our great ice-cold coffee shake Frapino, a creamy ice latte, refreshing lemonades and iced tea. If your children have got hot whizzing around Monky Tonky Land, they can cool off with a delicious soft ice cream, served in a Monky Tonky cup that they can take home with them.
If hunger strikes, we have a small selection of freshly made sandwiches, which we serve for breakfast and lunch – or when your family is on their way to the beach in Søndervig and needs a quick snack.