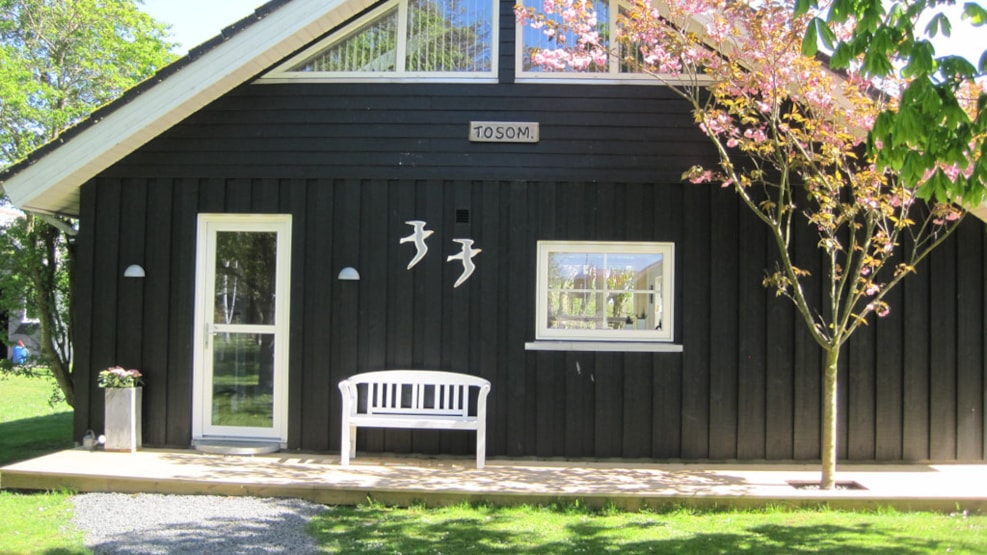 Ferienhaus ToSom
The holiday home ToSom is located in a fantastic garden with a view and access to Ringkøbing Fjord. ToSom is 67 m2 + a loft and 2 bedrooms with space for max. 6 people. In the holiday home ToSom there is the opportunity to enjoy nature and the tranquility of the fjord in fantastic surroundings. 
With a view and access to the scenic Ringkøbing Fjord is the holiday home ToSom.
The holiday home ToSom is 67 m2 with a loft, which has 2 bedrooms. In the house there is room for max. 6 people.
ToSom is modernly decorated, and is located so that from the terrace and living room you can enjoy the beautiful view of Ringkøbing Fjord and the landscape on the other side.
On the terrace you can enjoy your morning coffee in peace, and at the end of the garden you can experience the fantastic sunrise over the fjord. In addition, you can also start the day with a morning dip in the fjord, which is just a few meters from the house.
In the holiday home ToSom you will also find TV, barbecue, washing machine, dryer and WI-FI.
With the holiday home's fantastic location in the center of Hvide Sande, there is access to both the city with good shopping and dining options.
The surrounding nature also allows for pleasant walks, bike rides, water sports and much more.