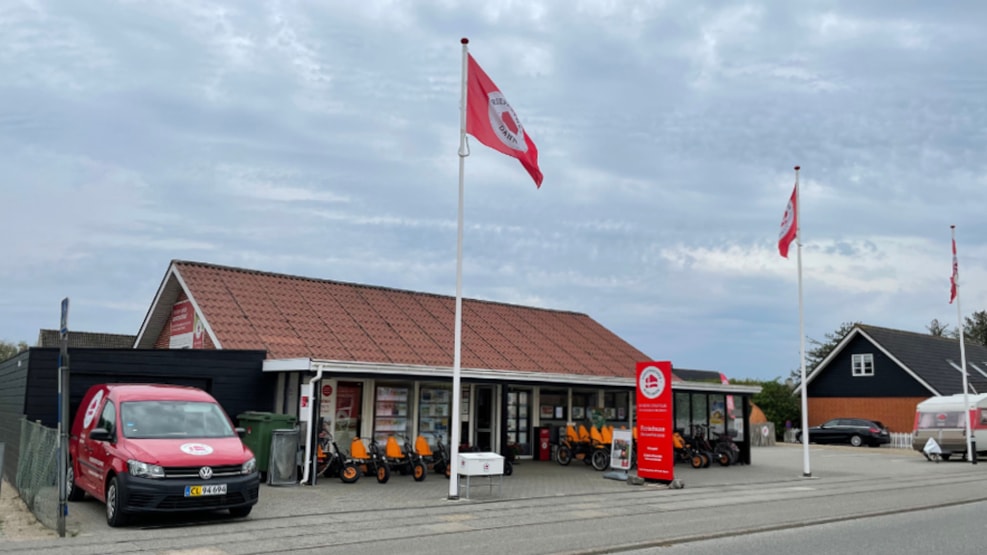 Feriepartner Bork Havn
Bring your surfboard and book a holiday home from Feriepartner Bork Havn. Here, you can experience both Ringkøbing Fjord, the North Sea and many other attractions and activities in the area
Feriepartner Bork Havn distributes holiday homes and houseboats for rent at Ringkøbing Fjord in Bork Havn, Fahlen, Hemmet Strand, Skaven Strand, and Stauning.
Feriepartner Bork Havn is a member of Feriepartner Danmark and Feriehusudlejernes Brancheforening (The Trade Association of Holiday Home Distributors).
Ringkøbing Fjord is one of the best places for surfing in Denmark. The Danish Championship has taken place in Bork Havn and Skaven Strand. 
There has always been a harbour in Bork Havn but the pleasure boat harbour was established in 1978 and accommodates 350 boats. The harbour has the Blue Flag from the Danish Nature Council, and is therefore a great place to swim. Not far from Bork Havn you can find Skjern River Nature Park, which, after Skjern River was fixed back into old windings, is an ideal place for anglers and nature enthusiasts.  
The area has several hiking and biking paths, turrets, places for grilling and bonfires and two trail ferries, so that you can cross the river with your feet still dry. Many of the paths are handicap friendly.
If you prefer the North Sea waves, the North Sea is only 8 km from Bork Havn.
The area is only an hour's drive from Legoland, Esbjerg and Jyllands Park Zoo, and is therefore the perfect place for a family friendly vacation that can be both relaxing and active.