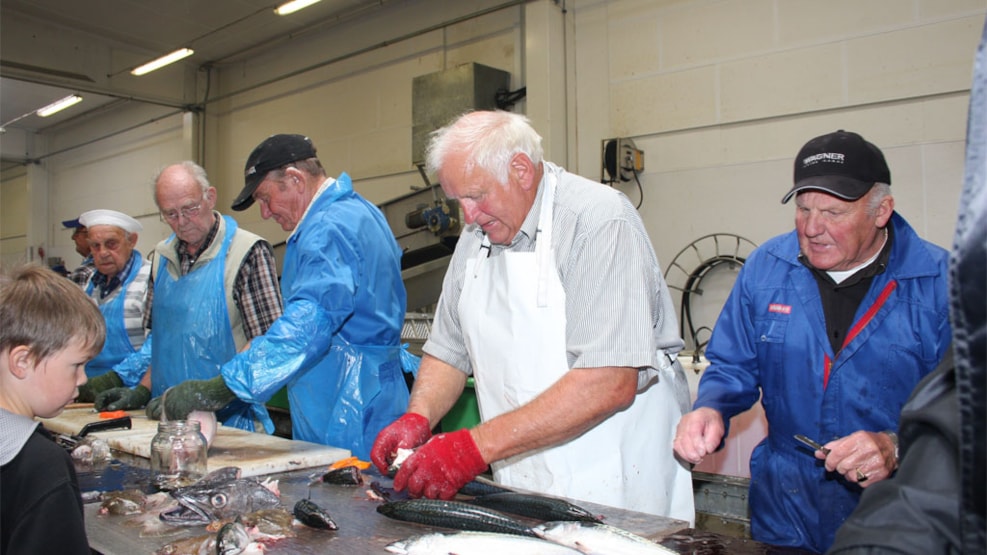 Fish Auction in Hvide Sande
Take part in the fish auction and bring fresh fish home for your dinner - you will bid on the fish against other tourist, but what kind of fish will you bid on?
At Hvide Sande Fish Auction you can bid on popular fish in family-friendly portions, which will fit for your dinner...
If you want assistance for skinning and cleaning your newly purchased fish, it will always be possible to find a retired fisherman who will help you with great expertise, for a small fee.