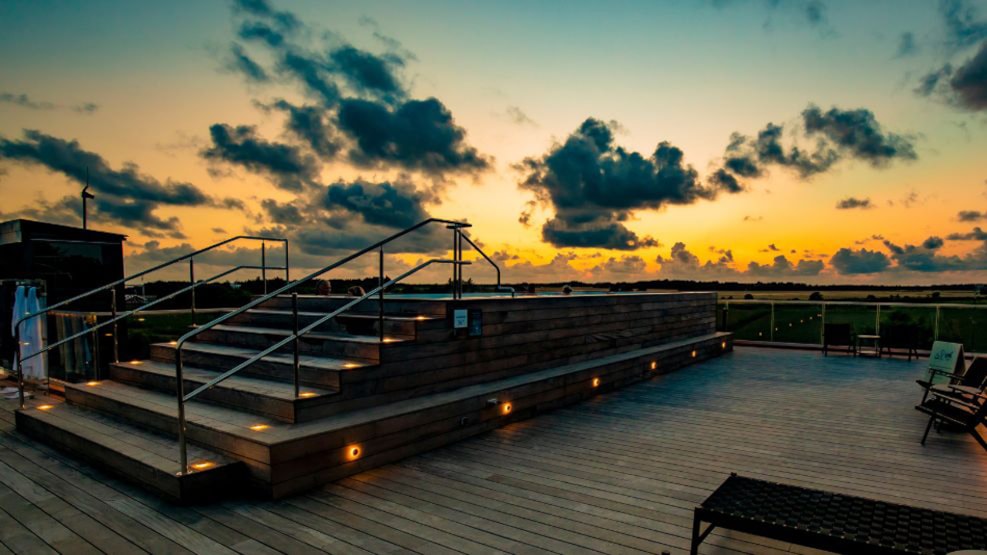 Green Experience
Fjordgaarden
Despite the rush of the westerly wind and the roar of the waves, Fjordgaarden is quiet and cosy. A place full of tranquillity, which is an ideal place to visit when everyday life has been noisy for too long.
Fjordgaarden is located in the middle of the wild West Jutland nature and forms the perfect setting for a relaxed hotel stay in West Jutland.
At Fjordgaarden, they certainly make a nice attempt when they welcome you to their award-winning spa, where you do not have to do anything other than enjoy the tranquility and presence that awaits you. They invite you to dine in the restaurant, where they have the bronze Ecological Cuisine Label and serve local produce.
Fjordgaarden is a 4-star hotel with spa, cosmetologist and wellness area and restaurant, located minutes from Ringkøbing Fjord and a short drive from the North Sea. Fjordgaarden is located in the centre of the breathtaking nature of West Jutland, where you can explore and enjoy all that the area has to offer.
There are plenty of leisure activities and nature experiences right outside the door. You can windsurf on the fjord and kayak along the river right into the hotel's backyard or borrow a bike from the hotel and cycle along the fjord to one of West Jutland's best beaches at Søndervig.
Fjordgaarden offers tranquillity in dedicated versions and in several guises.