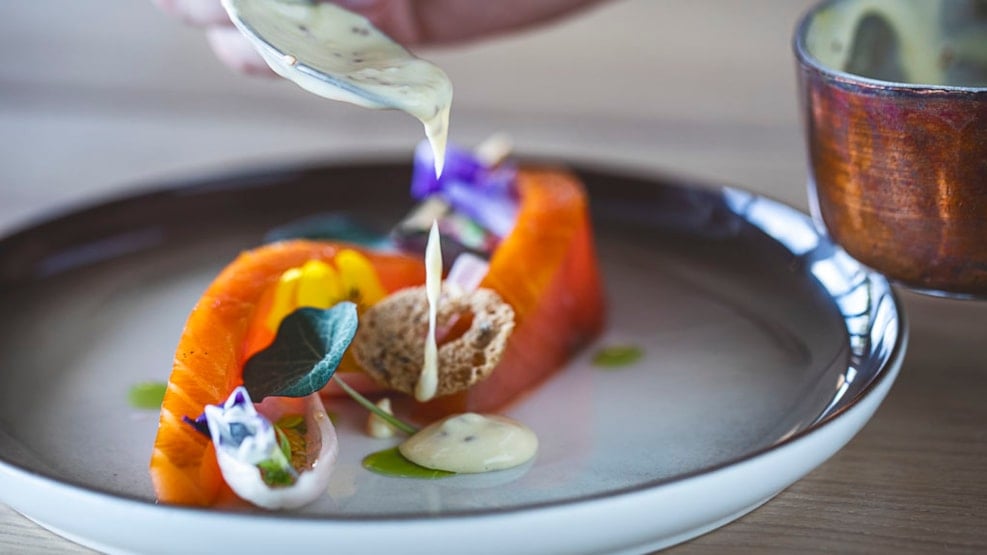 Fjordgaarden Restaurant
Look forward to a dining experience with calm and time. The team at Fjordgaarden is passionate about the profession and endeavours to give you both big and small experiences when you visit the restaurant.
Fjordgaarden has thought through your meal and brings their local suppliers into the kitchen. In the kitchen they primarily use Danish ingredients and you will be served freshly caught fish from Hvide sande, carefully selected cuts of meat and lots of seasonal fresh fruits and vegetables. Fjordgaarden has a green strategy in several areas - and the food is no exception. With the Bronze Organic Cuisine Label, 30% - 60% of their food and drink is organic.
From cutter to kitchen and from farm to table. Every step of the way is important. Fjordgaarden has a close co-operation with their suppliers and this gives them high quality to work with. In the kitchen, they take loving care of the ingredients and make sure that they are served with their flavour and strength intact.