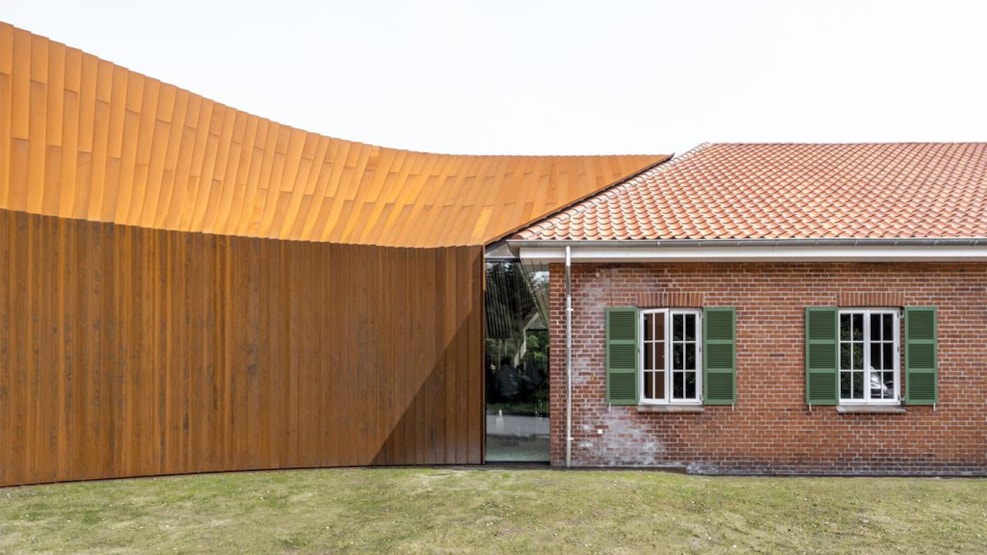 FLUGT - Refugee Museum of Denmark
What does it mean to be on the run? Who are the people hidden behind the numbers we see in the media? What does "home" mean? At FLUGT you will hear the story of the largest refugee flow ever to arrive in Denmark, as well as refugees who have arrived in the country more recently.
FLUGT - the Refugee Museum of Denmark will put big numbers and statistics into perspective by conveying the stories of individual people. You will experience a journey across time and place, meeting people who have had to say goodbye to everything they know and love. You will follow them during their escape and their arrival in Denmark and the dream of a new future.
World-renowned BIG – Bjarke Ingels Group – has designed FLUGT based on the area's history. In the refugee camp's hospital, which originally consisted of 40 small patient and operating rooms, the architects have created a brand new museum with eight large exhibition rooms. A beautiful, curved annex ties the original lengths together into a whole.
Oksbøllejren – Denmark's largest refugee camp
At the end of World War II, more than 250,000 German civilians arrived in occupied Denmark after a dramatic, violent escape. In the last few months of the war, the Red Army's attack on Nazi Germany greatly affected civilians and displaced millions of Germans from their homes. Denmark's largest refugee camp, Oksbøllejren, was built in 1945 and housed 35,000 refugees at its peak. The museum is now located in this area. It is where you will experience – both inside the museum and out in the plantation – what life in Oksbøllejren was like.
Constant refugees
Refugee flows are not just a historical phenomenon. Recent years have seen the largest refugee flows ever. War and persecution drive people to escape for survival, safety and a new home. This is a ubiquitous phenomenon, so you will not just meet the refugees of the past at FLUGT. In the exhibition Constant Refugees, you will meet the refugees who have come to Denmark in recent times from Russia, Germany, Hungary, Vietnam, Chile, Lebanon, Iran, Bosnia, Syria, Afghanistan and, at present, Ukraine.
Audio tour of the former refugee camp
Outside the museum, you can wander camp's original paths and roads with an audio guide. On the plantation, you will experience life in the camp as it was in 1946. Among other things, you will be invited to Theatre Oxbøl to meet some of the camp residents. Afterwards, you can continue your walk to the Refugee Cemetery next to the museum, where up to 1800 Germans are buried. The cemetery is visited each year by up to 20,000 descendants.