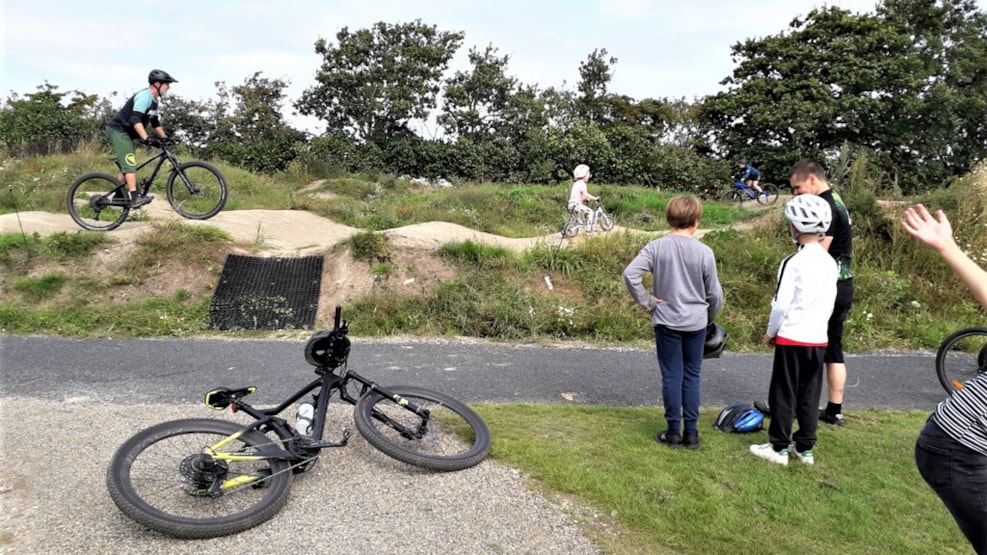 Fritids & Naturparken near Sdr. Bork Forsamlingshus
Fritids og Naturparken is a mix of raw, unadorned nature, as well as flower meadows and cultivated areas with a sheep pen, apple grove and challenging activity and exercise paths. 
There is free access to the entire park – please bring your own bicycles, scooters, balls, etc.
In the park there is a covered lunch area at the petanque court (20-25 people). The petanque court may also be used by everyone.
There is also a 5x8 metre grill cabin with seating and tables for 30-35 people, as well as a barbecue for free use.
The park also features a hill playground and various activity spots for "playing with ball", "playing on wheels", "playing with the little ones", etc., as well as space for community activities and a chat on the bench.
There is no supervision of the park, which means that all play, activity and accommodation are at your own risk.
A toilet open to the public is located by the church employees' building, very close to Fritidsparken.