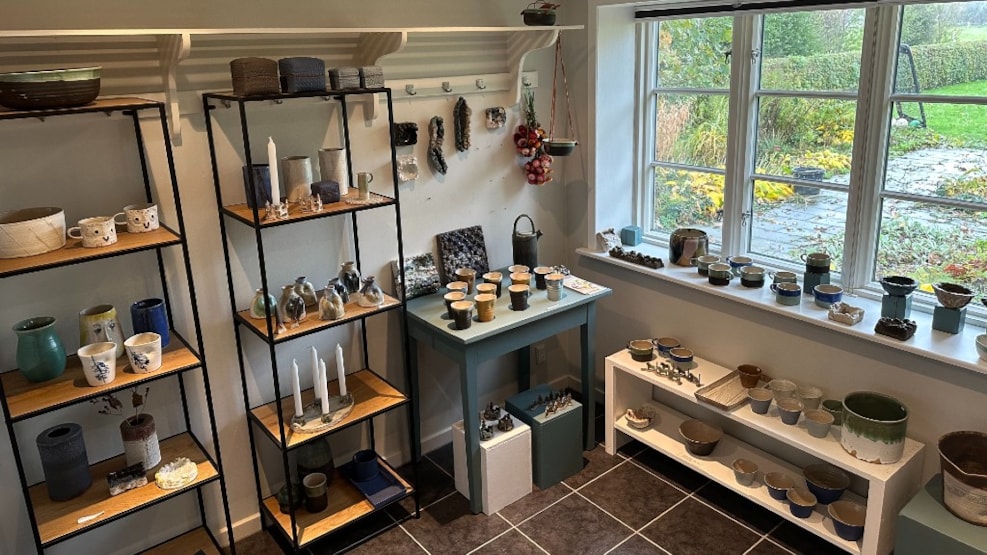 Gitte Vammen Keramik
At Gitte Vammen Keramik outside of Varde, you can buy beautiful mugs, pots and other ceramics. Gitte creates and gives the clay an elegant touch.
Gitte Vammen Keramik is a ceramics shop, situated North from Varde in Kærup, Janderup. The ceramics are made from stone and porcelain, with glazes in light colors and simple, clear colors. The clay is marked by a structure from knitwear and crochet or drawings from a cake icing gun. Gitte Vammen creates articles for everyday use, unique relief art works and decorative elements for house and garden. Gitte is an educated ceramist from Aarhus Art Academy.