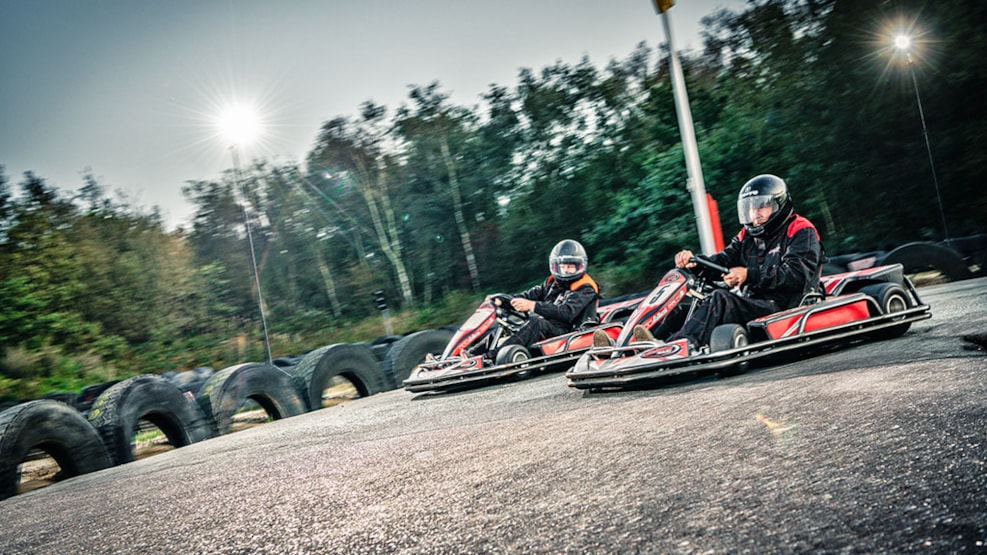 Go-kart by Ringkøbing in Familiepark West
Go-karting is for those who love speed and adrenaline. The go-karts run approx. 60 km / h and provides ample opportunity to test your skills. The length of the course is 325m. and offers plenty of turns and overtaking options.
It is possible to compete against each other in several disciplines, including Grand Prix, where a series of heats are run against each other. There are no age limits, however, the person must be at least 150 cm. high. (must be able to reach the pedals properly).
Note that Gokart must be pre-ordered on tel. +45 9733 5411.