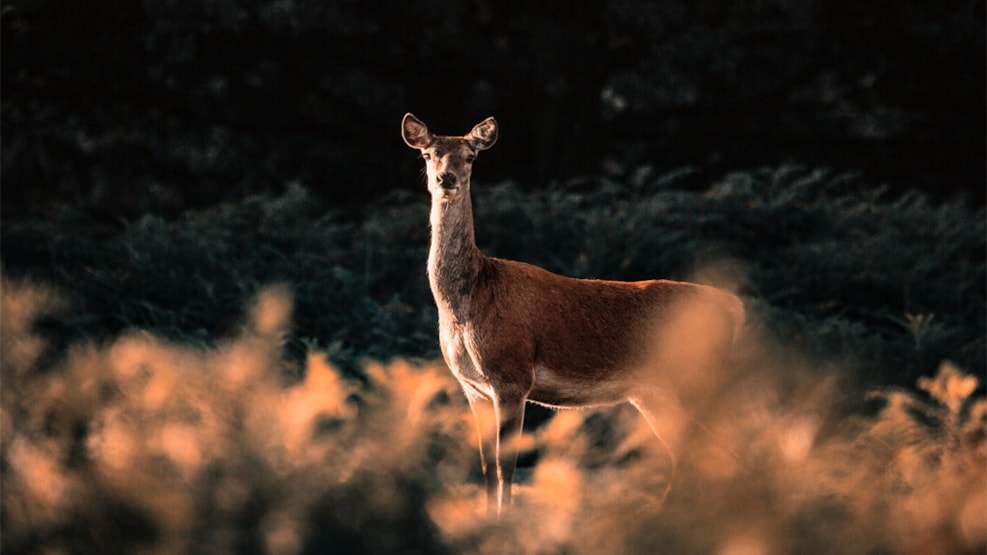 Grærup Langsø – Red deer
Red deer is Denmark's largest land mammal. You need both luck and complete silence to find red deer on your own. However, there are certain places with large numbers of red deer all year round. 
The best place is on the road between Børsmose and Grærup, where red deer graze on the meadows near Grærup Langsø. During rutting season (September), you can both see and hear the deer roaring. At dusk near Grærup Langsø, you can enjoy a spectacular and intense experience, when the large deer roar at each other.