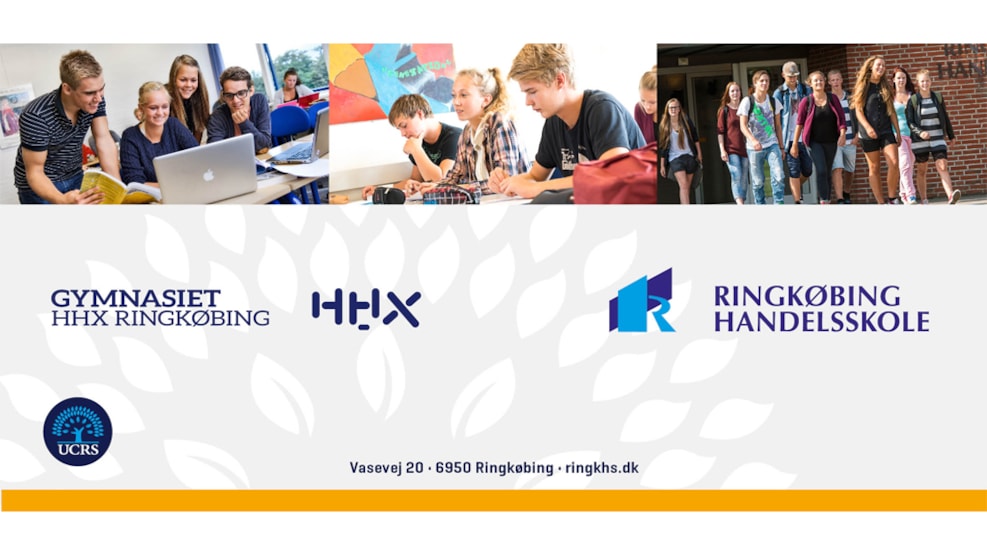 Gymnasiet HHX Ringkøbing
Gymnasiet HHX Ringkøbing assign great importance to serious academic studies and social solidarity. Society, economics and culture are central features for this modern upper-secondary business school in Ringkøbing.
Gymnasiet HHX Ringkøbing is an upper-secondary business school that offers youth education in Ringkøbing. Here, you can choose from a wide range of study programmes with focuses on economics, marketing and culture, among other things. During their time on the school, the students go on study trips to foreign countries. According to Gymnasiet HHX Ringkøbing, the school offers a great environment for studying, committed teachers and a high, scholarly level.