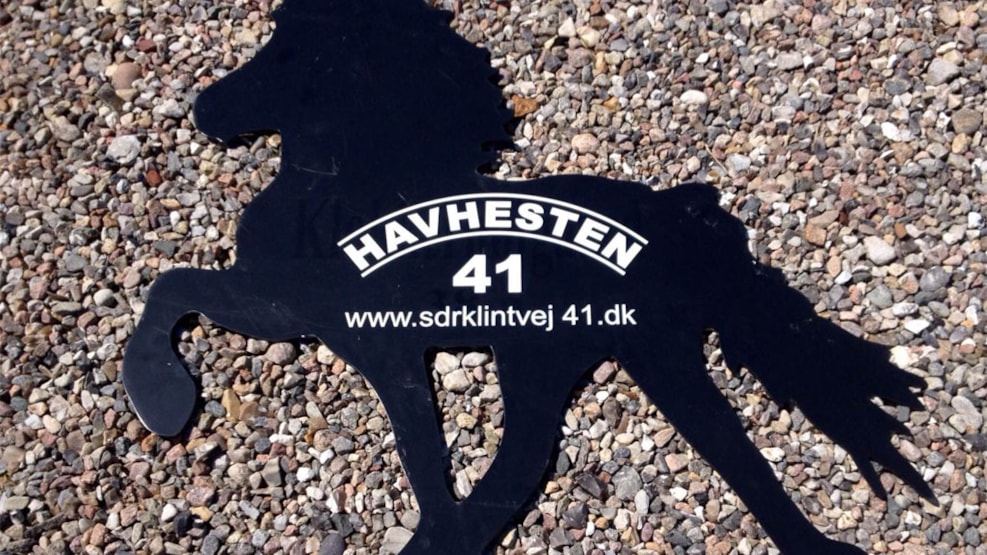 Havhesten
Ride towards the sunset in the Danish West coast nature. Havhesten close to Nymindegab offers Bed & Breakfast with the option of renting a horse or bringing your own horse. An idyllic holiday experience.
Havhesten, meaning "The Ocean Horse", is a Bed & Breakfast that also offers horseback riding. Havhesten is situated between Nymindegab and Nørre Nebel. Here, the former stables wing has been turned into cozy, rural-looking holiday apartments. Havhesten is owned and run by Niels and Berit. At Havhesten, you can check in without a horse, with a rented horse or with your own horse. If you check in with a rented horse, a set time period of horseback riding is included. If you check in with your own horse, you can buy a guided horseback riding tour in the local area. You can also buy breakfast and rent towels and bed linen.
You can also buy a horseback riding tour even though you are not staying the night at Havhesten's Bed & Breakfast. Havhesten offers horseback riding tours of different time periods to beautiful, local areas.