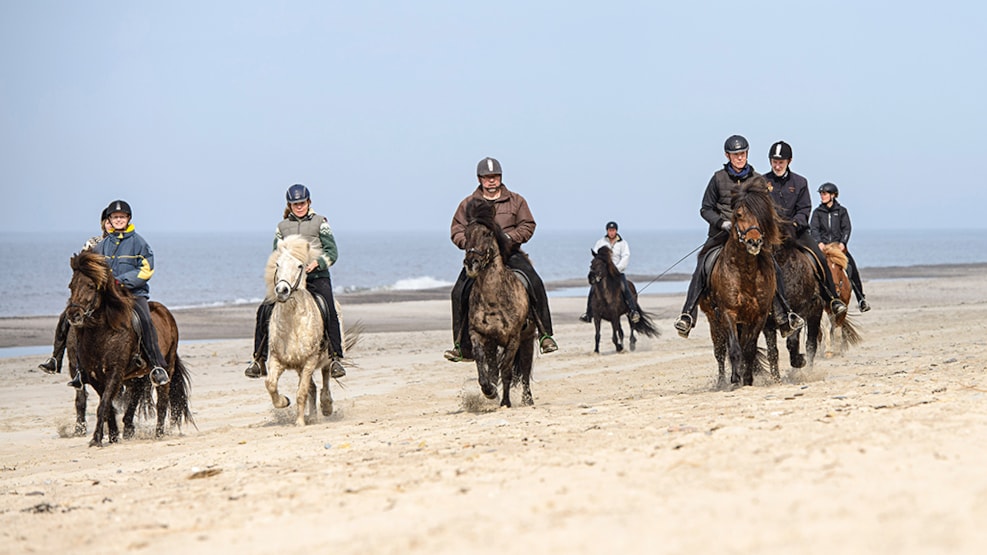 Havhestens Bed & Horse
Havhestens Bed & Horse offers a wonderful horse holiday in quiet and beautiful surroundings close to the North Sea. The place has apartments in modern country style, and gives you the best experiences whether it is for singles, families, riding friends or clubs, Havhesten always offers you a great atmosphere.
Havhestens Bed & Breakfast offers holiday apartments for singles, families, riding friends or clubs. In the apartments there are two long tables in the living room and the kitchen-living room, with room for 10-12 at each table. In addition, the tables can also be divided so that you can eat separately.
The holiday apartments are located in the former stable length, and barn which is nicely restored in modern country style. In addition, they also have a terrace to the east where it is possible to enjoy his morning coffee, or use the other terrace to the west where the sun goes down.
At Havhesten Bed & Horse you of course also have the opportunity to bring your own horse, which will be fed with the house wrap twice a day. There are earth folds in the winter, and grass folds in the summer.
In addition, Havhesten also offers experiences on horseback along the west coast, and the place always strives to provide its best. The place has about 20 horses, and wants you to have a good horse experience as well as the opportunity to completely unwind in the atmosphere the place offers.