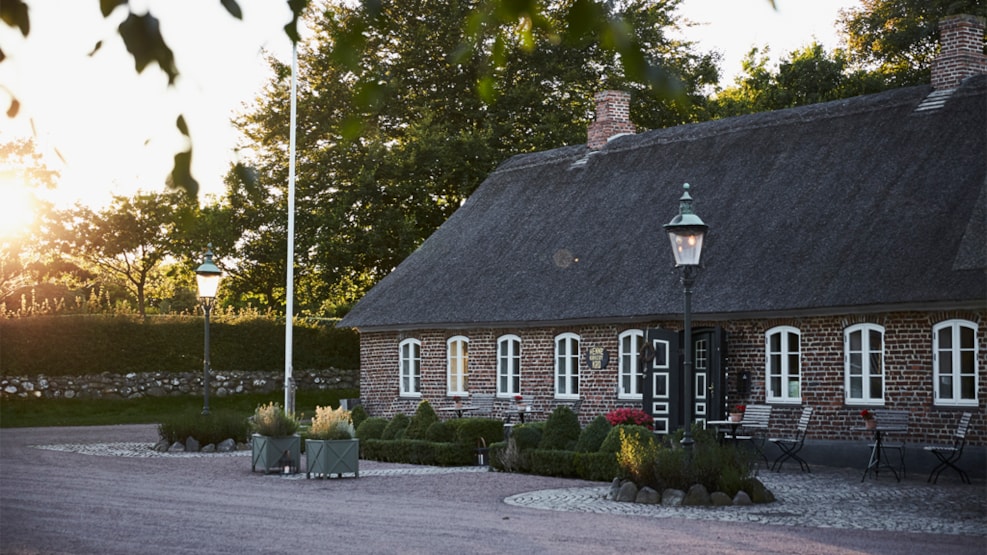 Henne Kirkeby Kro
Henne Kirkeby Kro is one of Denmark's best restaurants, which is absolutely worth a visit if you like gourmet on holiday or just for everyday pleasure. Henne Kirkeby Kro has received two Michelin stars as well as an additional award: 'Michelin Nordic Guide Welcome & Service Award 2019'.
At Henne Kirkeby Kro, you get a sensory experience based on raw materials from the inns own harvest, with added star sprinkles from the chef's hand in collaboration with the kitchen staffs - food based on indulgence and immersion. The thatched idyll of Henne Kirkeby Kro has been the setting for guests from near and far for more than 175 years. The inn has been completely modernized so that it appears in a high international class.
Henne Kirkeby Kro is located in the countryside, surrounded by beautiful nature. Close to both Filsø Lake and Blåbjerg Plantation, which has the largest sand hill forest in Denmark. Just three kilometers from the North Sea Beach. Fresh, high-quality product form the kitchen garden and from the inn's own livestock are always used in the kitchen of Henne Kirkeby Kro - a feature highly appreciated by its guests and visitors.
The inn offers accommodation in 2 junior suites and 9 double rooms as well as 1 exclusive suite.
The restaurant is situated about 3 km from Henne Strand and 5 km from Nørre Nebel.