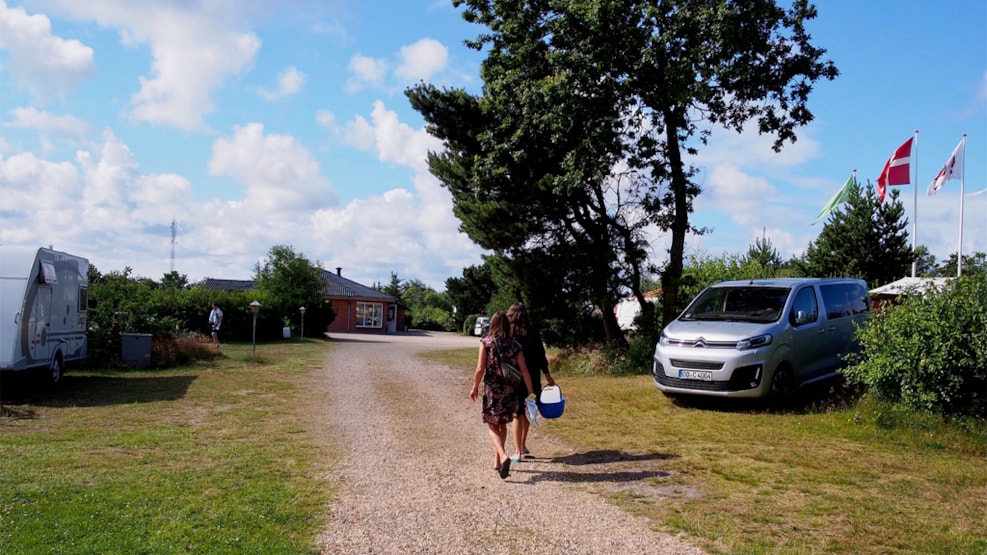 Henneby Camping
This wonderful camp site is situated in Henne, close to the West-Danish nature. Here, there are great facilities and lots of activities to make sure you have a great vacation.
Henneby Camping is situated near the forest and beach. Spend a relaxing holiday with your family where many modern facilities are available. The sanitary building with family room and baby room is also suitable for handicapped. På pladser findes der et minimarked med let café mad så som pitabrød, bagels, smoothies og fadøl. Hyggelige pladser til telt, campingvogn og autocamper. Der udlejes også hytter med separat soverum samt campingvogne.
På campingpladser er der masser af aktiviteter for både børn og voksne: her kan i finde en stor legeplads med trampoliner og luftpuder, minigolf, spillerum med playstation og airhockey, poolspil, cykeludlejning, familicykler, boldbane, grill/grillplads samt vandre- og cykelruter. Inden for en afstand af 500 m findes Blaabjerg Plantage, Henne Strand, hesteudlejning samt en af vestkystens smukkeste 18 hullers golfbane.