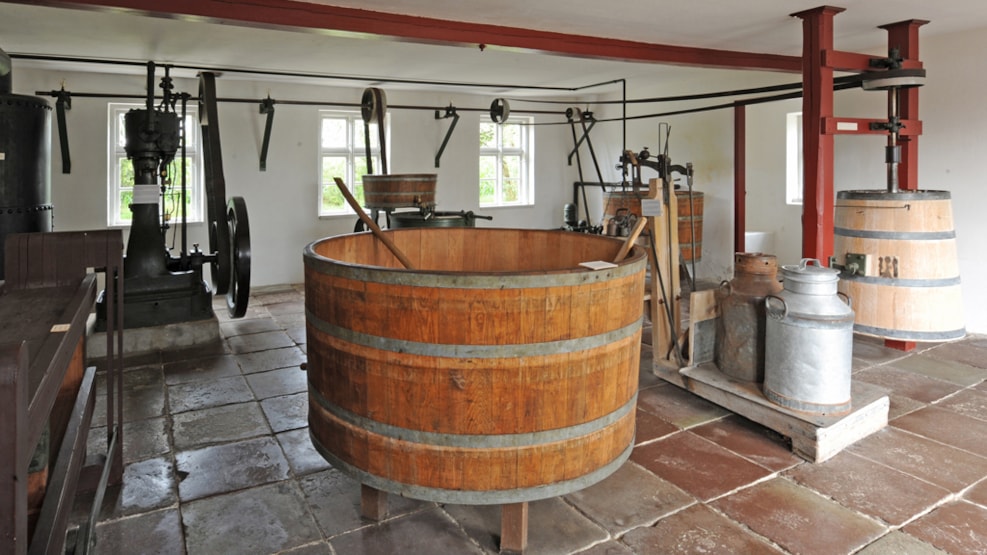 Hjedding Andelsmejeri
Visit Denmark's first cooperative dairy. Here you can experience the premises and machines that helped to revolutionize the Danish dairy operation.
The first co-op dairy in Denmark was founded the 10th of June 1882.The constitution that was written on this dairy became the basic principle in many other co-ops, and this idea firstly suggested by farmers, had a mayor impact on Danish agriculture. The museum, as it stands today, is kept as when it first came to use, and provide an insight to the simplicity of how the small and unique Maglekilde separator and churn, both run by a steam maschine, completely changed the Danish way of running a dairy.
Entrance is free to the museum. At the entrace you will find a sign with a phonenumber. Call the number and ascertain the password for entrance.