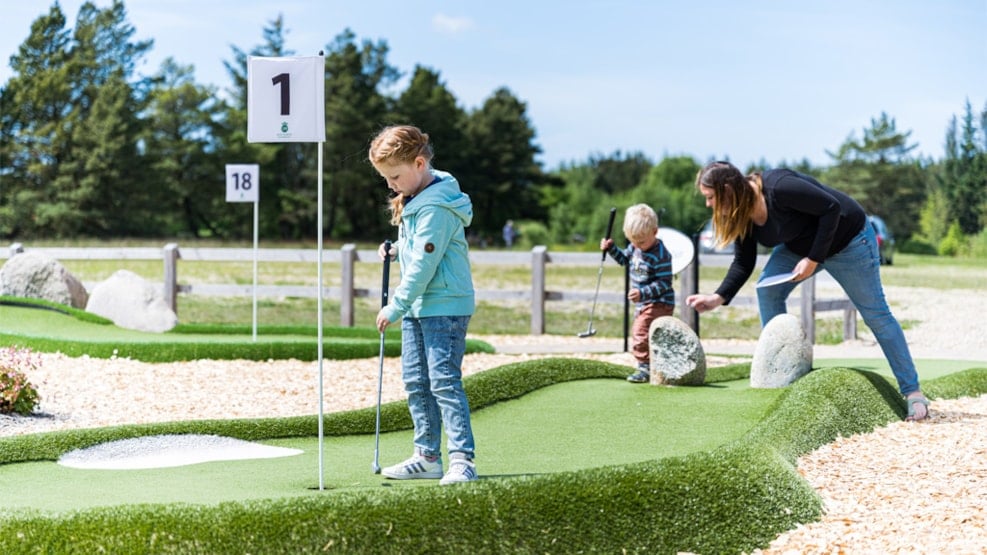 Ho Miniature Golf
Ho Fishing Lake & Miniature Golf is a fun and cozy activity area for the entire family. Cast your fly and catch a large fish in the Put & Take lake or play a game of minigolf with your children.
Challenge the family with a round of minigolf in scenic surroundings. The course is an exciting 18-hole adventure minigolf course. which costs DKK 60 for adults and DKK 40 for children.
Fishing is also possible in a lovely Put & Take lake, where you can catch trout, eels, carp and zander. Zander fishing is catch and release, but all other fish species may be taken home.