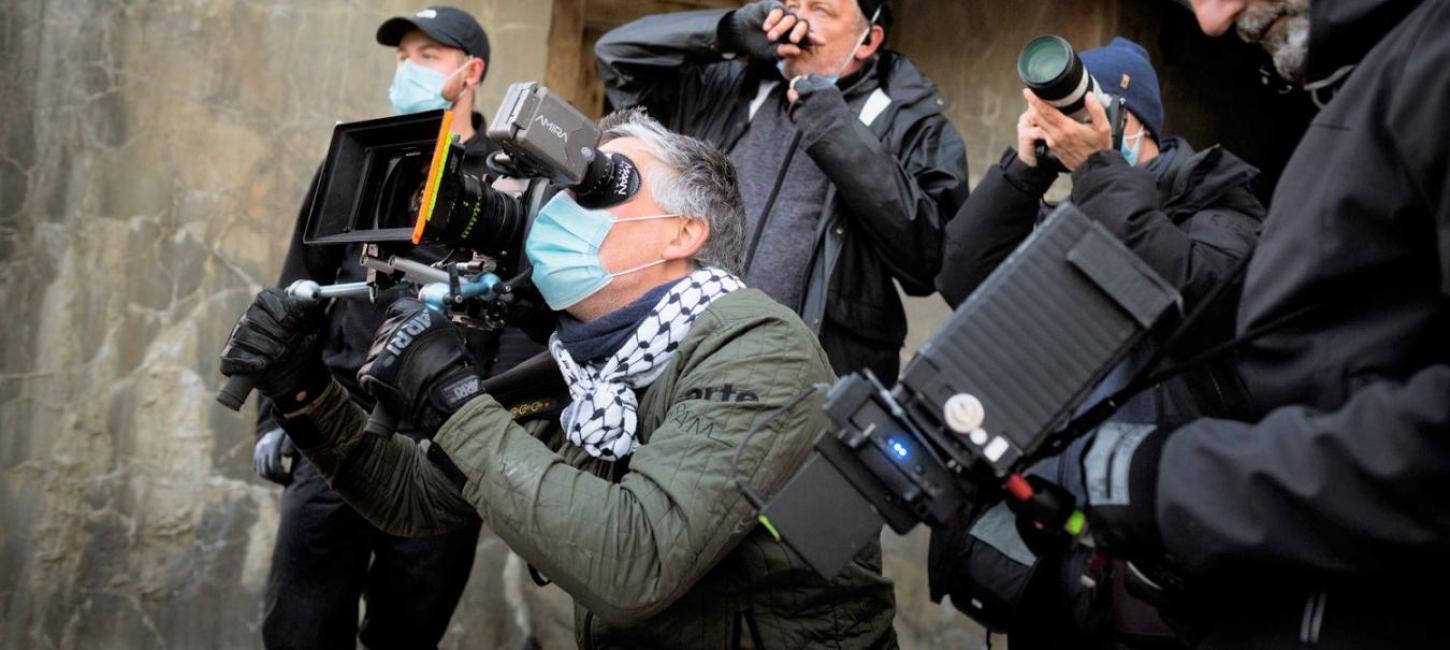 Hocus pocus: We need a group of hungry seagulls and no planes in the air
Can we move a squadron of fighter planes on exercise for a few moments? Or get 50 screaming seagulls in a flock? Oh yeah – and where do we switch off the spinning wind turbines on North Beach?
These were a few of the fun but challenging requests that Esben Thomey from Hvide Sande had to solve for Deluca Film during the shooting.
As a native and former owner of a fish shop in the city, he quickly became Location Manager responsible for finding the right locations and solving many "impossible" tasks – often at the last minute.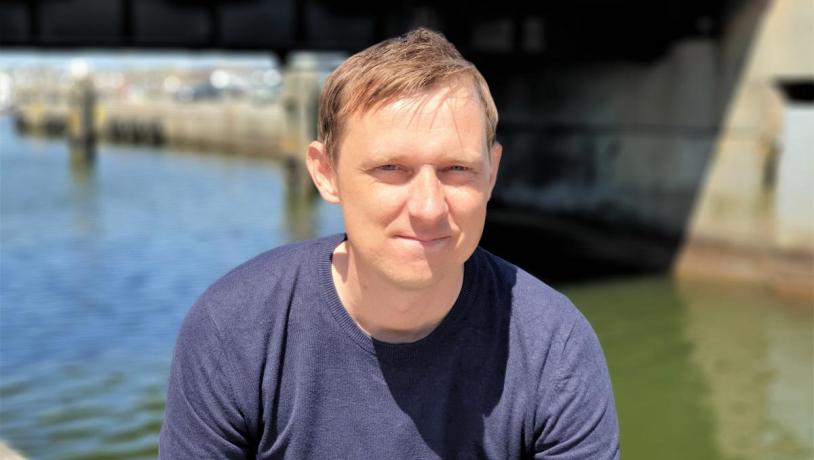 Photo:VisitVesterhavet
The production team needed an empty beach and chose the beautiful South Beach in Hvide Sande. A very popular beach, which was named Denmark's best bathing beach a few years ago, and which during the summer shooting in 2020 was packed with tourists. So we switched to the beach north of the city under the middle wind turbine," recalls Esben.
He set up the Café Havets Perle featured in the show here, using a container and bar borrowed from Skanderborg Festival.
At some point, the turbine was making too much noise and disturbing the sound recordings. Esben therefore called his colleague Casper, who got the turbine stopped within five minutes.
They were pretty impressed, says Esben.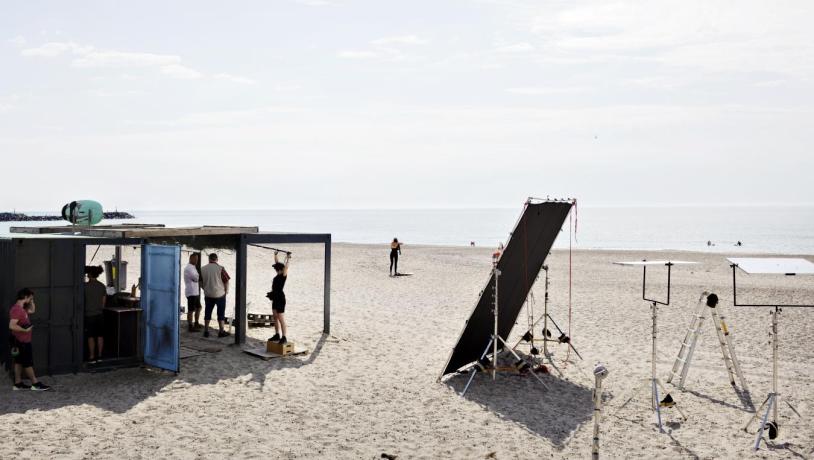 Photo:Astrid Dalum
But that was just the beginning, as later that same day a group F16 fighter plane held an exercise over the North Sea. With the help of Casper, Esben persuaded the Danish Air Force to move the exercise away from Hvide Sande and shooting could continue.
"They took a bit of persuading," he remembers and continues with a smile:
"In a later shoot at sea, a flock of screaming seagulls was needed, so I collected a lot of fish waste from a fishmongers and used it as bait. It wasn't all plain sailing though, as the scene took five takes, by which time the seagulls were getting full and lazy. Only the very best pieces of cod fillets were able to lure them back into the air for the last takes. And after all that, the scene was cut to just three seconds.