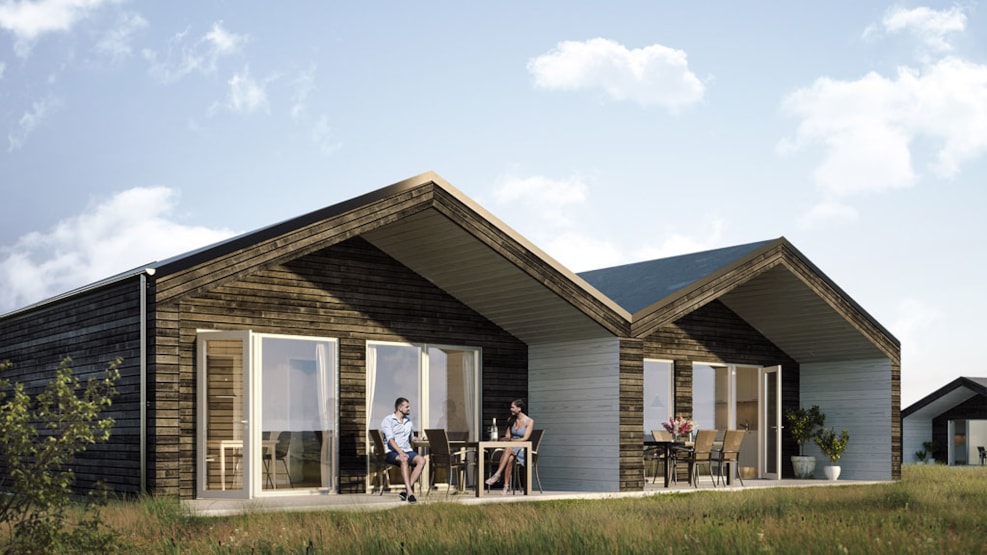 Holiday Homes at Lalandia in Søndervig
After a day full of fun at Lalandia, it's time for relaxation with the family in an attractive holiday home at the roaring North Sea.
The holiday homes have their own bathroom, kitchen, terrace, and a wonderful light interior. Ideal for a two-family holiday, or invite children and grandchildren to join you on a wonderful stay at Lalandia. Choose two homes, or stay in one of our large holiday homes with lots of bedrooms. Our holiday homes are the ideal starting point for family fun, time together and great experiences all year round.
When you rent one of the holiday homes at Lalandia in Søndervig, you get free access to the large Aquadome.
All holiday homes have free Internet, a terrace and a parking space.
You can bring your dog, if you pay a small cleaning fee.
Of course, Lalandia also has disabled-friendly holiday homes.