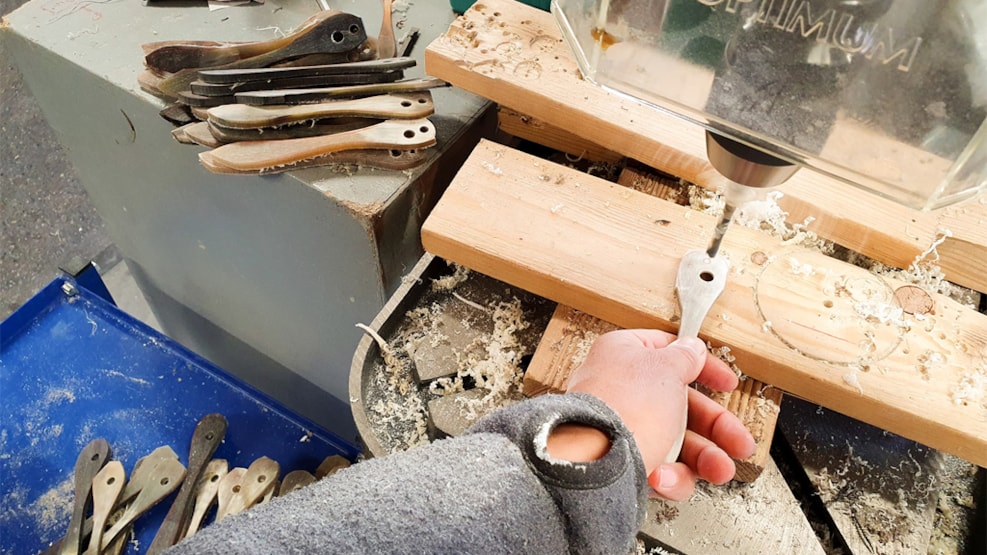 Hornvarefabrikken Bøvlingbjerg
If you are looking for at totally unique design, then drop by Hornfabrikken in Bøvlingbjerg. Here, you can buy beautiful products made from cows' horn, including jewellery, bowls, combs and more.
In the shop in Bøvlingbjerg, you can take a look at the many different products made from cows' horn, for instance jewellery, spoons, combs and decorations. Any day of the week, you can put together and design your own jewellery using horn at our new FREE collection, where you create the magic. Besides horn products, Hornvarefabrikken also offers design and craft products from other amazing craftsmen.
Hornvarefabrikken or The Hornware Factory is the only business in Denmark which, since 1935, has manufactured arts & crafts and jewellery made from cows' horn. At the workshop, they protect the old craft and the knowledge that has been accumulated throughout the years. Machines have been introduced and have made production more efficient, but the work processes are the same as they were 200 years ago.