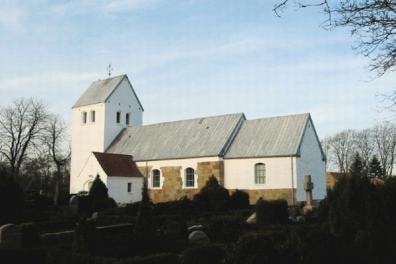 Hoven Church
Middle Age Church originally Romanesque style. Beautiful village church with a late gothic wing altar piece from about 1450. Nice carving work. Church bell from 1200s. The church is last restored in 1987.

A 7-voice organ. The organ is with inlaid signature: P. Bruhn and son Orgelbyggeri 1987. In 1978 the church was granted with a new bell.
New and old bell are intoned so that the bells ring together. New choir carpet made/sewed by Hanne Wedel, Aabenraa.
The church is open from 08.00 am to 05.00 pm.