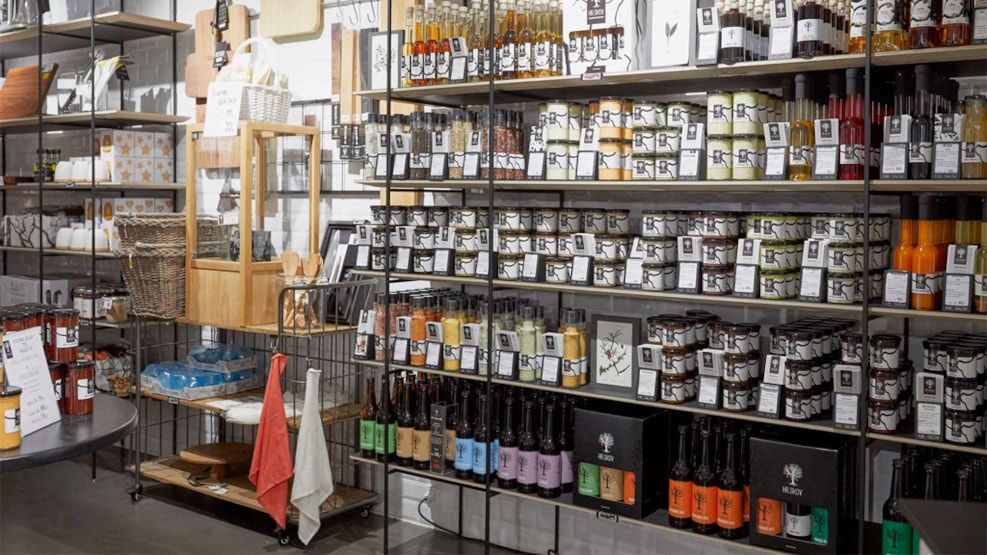 Hr. Skov Gourmetbutik
Hr. Skov Gourmetbutik is a cornucopia of specialties and delicacies of the highest quality. On the shelves you will find everything from chocolates and jams to organic drinks, wine and spirits for connoisseurs, cheeses and sausages.
And yes - just a wealth of specialties. Just to take home and enjoy in the cottage or pack in the holiday suitcase as a souvenir from Blåvand.